Motorcycles are popular for a variety of reasons. Some riders prefer the gas mileage compared to larger vehicles, while others like the freedom of the open air. However, motorcycles can be risky, and accidents may lead to severe injuries. If another person or entity caused it, you have the right to hold them accountable through a civil lawsuit. At Salamati Law, a South Gate motorcycle accident lawyer could represent your best chance at fair financial compensation.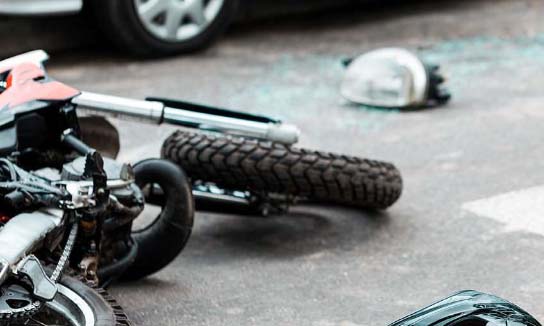 The nature of motorcycle accidents
Motorcycle accidents often happen for the same reason as any other vehicle collision. From driver negligence to road hazards, many issues can cause a crash. Motorcycle accident attorneys in South Gate may pursue legal action under any of these circumstances.
Some accidents occur due to factors unique to these vehicles. For example, visibility is a significant issue– they are substantially smaller. When other drivers do not keep out a watchful eye for motorcycles, accidents can happen. This is common when drivers change lanes without looking out for motorcycles first. Visibility is also often an issue in accidents with automobiles when riders make left-hand turns.
Building a case for negligence
For a motorcycle accident to result in a viable personal injury claim, you must prove that another party negligently caused the collision. Negligence occurs when four elements are present. These elements are the duty of care, breach, causation, and damages.
Duty. Step one in proving negligence in a motorcycle accident case requires you to establish a duty of care. If the defendant did not owe you a duty of care at the time of the accident, they are not responsible for your injuries.
Breach. After determining that a duty of care was in place, the second step involves proving the defendant breached that duty. Breach often involves moving violations or other errors that could lead to an accident.
Causation. The third step is causation. This is the link between the breached duty of care and your injuries. You are only entitled to recover compensation for those damages that directly stemmed from the careless actions of the other party.
Damages. Your injuries will only result in compensation if you have suffered measurable damages. Some of the most common types include medical expenses, pain and suffering, or lost wages.
To recover compensation for your injuries, you must establish all of these elements. Thankfully, you do not have to make your case on your own. A South Gate personal injury lawyer can help you make the case that you are entitled to compensation.
Ways to resolve your injury case
There are two ways that your lawyer could secure a favorable outcome. First, many motorcycle accident cases are resolved through negotiated settlements. While a settlement is never guaranteed, insurance companies often make an effort to resolve these cases to avoid the cost of litigation.
Next, when a settlement cannot be reached, a trial is a likely outcome. If you win your case at trial, the court will enter a judgment on your behalf against the defendant, which secures the compensation you deserve.
Talk to a motorcycle accident lawyer in South Gate during a free consultation
If you were injured in a South Gate motorcycle accident, now is the time to speak to an attorney. At Salamati Law, we understand how to get the most out of a motorcycle accident injury case, and we are ready to put our experience to work on your behalf. Call us today for your free consultation.