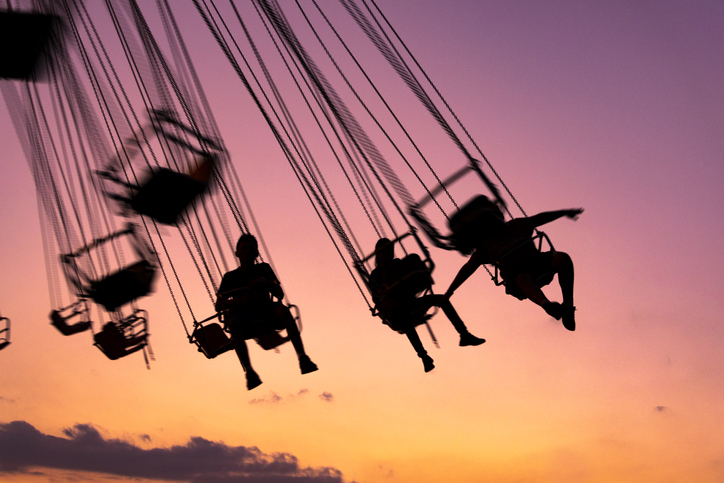 World-famous amusement parks are one of the big draws for visitors to Southern California. Amusement parks are supposed to offer customers an exciting, fun experience. Unfortunately, some people may end up with more excitement than they bargained for, and certainly no fun. Slip and fall accidents are common at amusement parks, including some the biggest in the industry, like Disneyland and Universal Studios. While some slip and falls are solely the fault of the injured person, in many instances, negligence on the part of park management or a third party are wholly or partly responsible for the incident.
A serious slip and fall accident can result in long-term and even permanent disability. In a worst-case scenario, the victim succumbs to their injuries.
A Los Angeles Amusement Park Slip & Fall lawyer at Salamanti Law with expertise in premises liability can protect your rights and negotiate with the facility's insurance company on your behalf to make sure you get the full compensation you deserve. Turn to a Los Angeles slip and fall attorney after suffering a serious injury due to amusement park negligence.
Theme Park Injuries
Millions of people from across the globe visit Southern California theme parks each year. Most of them will have the time of their lives. A few, however, will have their trip and life disrupted by a theme park injury.
Theme park injuries caused by negligence on the part of park management may include:
Debris in walkways
Wet surfaces in bathrooms and elsewhere
Failure to cordon off or place warning signs in hazardous areas
Negligent amusement park ride operation
Malfunctioning ride equipment
Faulty safety equipment
Amusement parks owe what is called a "duty of care" to their visitors. This includes providing proper security. Slips and falls can occur when security measures, especially crowd control, are not followed.
Amusement Park Slip and Fall Damages
A theme park injury lawyer can determine which parties may prove liable for your accident and, therefore, on the hook for damages. For example, if your slip and fall occurred due to equipment failure, the manufacturer and dealer of the equipment may be held responsible.
Such damages include:
Replacement value of damaged personal property
Pain and suffering
Whether it is a Disneyland accident, Universal Studios accident, Magic Mountain accident or a trip and fall occurring in any Southern California amusement park, it is up to the plaintiff to prove that the slip and fall resulted from theme park negligence. That is why strong evidence in your slip and fall case is crucial.
What to Do After a Theme Park Accident
There is no good place to suffer a slip and fall, but theme parks are especially problematic. While there may have been numerous witnesses to the accident, it is also the sheer number of people that can make it difficult for first responders to reach the victim of a serious fall. Getting an ambulance through the crowd and to the nearest emergency room also takes valuable time.
If possible, document the accident immediately with photos and videos. Photograph the slip hazard and your injuries. Report the injury immediately to theme park security. You should receive a written copy of your report. Try to obtain the contact information for eyewitnesses.
Always seek prompt medical attention. You may not think you are badly injured and prefer not to interrupt your vacation with a trip to the emergency room or urgent care doctor. That is a mistake. Many injuries are not apparent immediately, and failure to undergo a medical examination right after the incident will harm your claim. The theme park will allege your injury did not happen on their premises or was a pre-existing condition.
Contact a Los Angeles Theme Park Injury Lawyer
Were you badly hurt in a slip and fall accident at a Southern California amusement park, including Disneyland or Universal Studios? Don't settle for less than the true value of your claim. Call or text a Los Angeles slip and fall attorney at Salamati Law 24/7 to arrange a free consultation. We also offer an easy online contact form.
We can help you receive the compensation you deserve for your injuries. There is no fee unless you receive money damages. While the overwhelming majority of premises liability lawsuits against theme parks are settled, we will take your case to court if necessary.