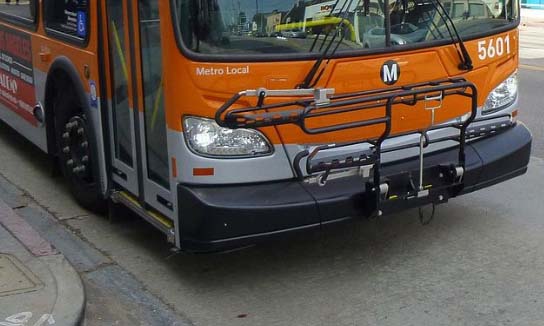 Pomona's public bus system is a convenient and affordable transportation option for many residents and commuters. Whether using buses operated by Foothill Transit, OmniTrans, or the MTA, passengers expect to arrive at their destination safely. Unfortunately, this is not always the case.
California enforces a heightened duty of care for bus operators, but serious and sometimes fatal collisions still occur with other motor vehicles, pedestrians, scooter riders, and bicyclists. Just last month, a LA Metro bus struck and killed a 26-year old skateboarder from Pomona with the vehicle's rear tire– and kept on driving, oblivious of the accident.
For more than 20 years, Salamati Law has provided aggressive advocacy for personal injury victims in Southern California. We help clients maximize their recovery from negligent parties. You can count on a Los Angeles bus accident attorney from our team for effective representation to get the most favorable results.
Tap Here to Call Our Office Now
Legal responsibilities of buses in California
In California, buses are classified as 'common carriers.' A common carrier is defined as "any entity which holds itself out to the public generally and indifferently to transport goods or persons from place to place for profit."
The common carrier has a legal duty to exercise the highest degree of care for the safety of its passengers. As such, they are obligated to follow the rules of Civil Code §2100, which state that they must use the utmost care and diligence for their safe carriage, must provide everything necessary for that purpose, and must exercise to that end a reasonable degree of skill.
When bus companies, their employees, or hired contractors ignore this duty or fail to take appropriate steps to keep passengers safe, they may be held liable for resulting injuries or death.
Proving liability in bus accidents
There is no substitute for sound legal advice after a bus accident. Comprehensive investigations are needed to determine the cause of the collision and potentially liable parties. Needless to say, all bus operators should be fully trained and qualified for their position, whether driving a school bus, charter bus, tourist coach, or government-run public bus.
We have in-house investigators who gather statements from witnesses, get accident scene photos and reports, and obtain onboard surveillance footage to pinpoint negligent parties.
A personal injury claim may be warranted in accidents stemming from:
Alcohol and substance abuse
Distracted driving
Driver fatigue
Failure to obey traffic rules/reckless driving
Negligent hiring of bus operators
Inadequate driver training
Defective or malfunctioning vehicle parts
Negligent maintenance
Road hazards
Tap Here to Call Our Law Office
If accident victims were injured by an MTA bus or other government-regulated entity, special rules and deadlines apply to bus accident claims. Don't let the complexities of the legal process keep you from pursuing fair reparations for your injuries. Our Pomona bus accident lawyers take this burden off of your shoulders and ensure all claims are filed correctly and within the applicable time frame.
Contact us for a free consultation
If you're worried about the cost of hiring an experienced bus accident lawyer at Salamati Law, rest easy. We operate on a no win- no fee basis and will advance all legal costs to build a solid case. For legal guidance after a serious bus accident, call our offices for a free, no-obligation consultation.