Truck accidents happen all too often in the Los Angeles area. While the cause of each collision varies, the results are similar –serious injury, trauma, and death.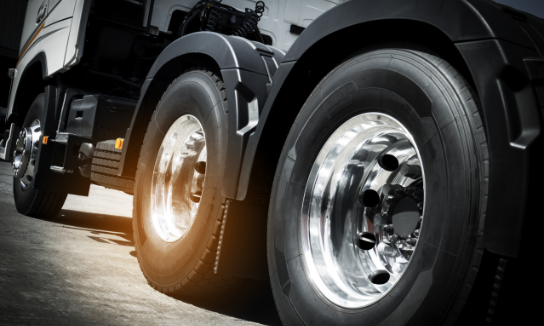 As the 14th most populous city in Greater Los Angeles, Norwalk has its share of serious accidents. However, a Norwalk truck accident attorney at Salamati Law can help you receive the maximum compensation you deserve for your injuries.
Truck Accident Attorney in Norwalk
Determining liability for a truck accident is often more complicated than other accidents. Depending on the circumstances, liability may extend beyond the truck driver and trucking company to the freight loader, repair facilities, truck manufacturer, and even the city of Norwalk. Your attorney will launch an investigation to determine which parties may prove liable.
The statute of limitations for a personal injury lawsuit is two years from the date of the incident. However, if a government vehicle is involved in the crash, such as a city garbage truck or a truck operated by one of Norwalk's largest employers, the Metropolitan State Hospital, the statute of limitations is just six months. That is why it is imperative to obtain legal counsel as soon as possible.
Further, do not agree to any insurance settlements before speaking with an attorney. The insurance company wants to settle claims quickly and cheaply. Once you agree to a settlement, there is no going back—especially if your injuries are more serious than initially thought. Always have an attorney representing your interests negotiate for you.
Common Causes
Truck accidents may result from negligence on the part of the drivers to weather conditions to poor road maintenance.
Common causes of truck accidents include:
Aggressive driving
Distracted driving
Driving under the influence
Drowsy driving
Failure to obey traffic rules or signals
Lack of experience
Loose cargo
Roadway debris
Speeding
Vehicle malfunction
What to Do After a Truck Accident
If possible, take photos of the accident and obtain the contact information of eyewitnesses. Get the truck driver and their employer's name, address, and insurance information. Always call 911 after an accident, even if the collision appeared minor. Always seek immediate medical attention for yourself—even if you feel fine.
Common Injuries
The impact of an 18-wheeler on a human body cannot be overestimated. Many truck accident victims succumb at the scene of the accident or shortly afterward at the hospital. Those who do survive often suffer long-term or permanent impairment.
Common truck accident injuries include:
Back or neck injuries
Burns
Crush injuries
Internal organ damage
Loss of limbs or digits
Multiple fractures
Spinal cord injury
Traumatic brain injury
Many of these injuries will require substantial rehabilitation or time spent in continuing care facilities. The victim may never return to work or cannot continue to work in their previous field.
Accident Damages
In California, truck accident victims may receive compensation even if they are partially to blame for the crash, as per the State's Pure Comparative Negligence Law. The amount is reduced by the percentage of culpability for the accident assigned to the victim by the court.
Damages are determined by the extent and severity of the injury and the prognosis. Other factors include the person's age, occupation, any pre-existing conditions, and of course, the evidence supporting the claim.
Truck accident damages may include:
Medical expenses, current, and future
Loss of wages
Loss of future income
Property damage
Disfigurement
Pain and suffering
Emotional distress
Your attorney knows a fair settlement amount based on the specifics of your claim.
Contact a Norwalk Truck Accident Lawyer
If you or a loved one were seriously hurt in a truck accident due to another party's negligence or recklessness, or if a family member was killed in such a collision, you need the services of an experienced truck accident attorney in Norwalk CA, at Salamati Law. In addition, when death results from a truck accident, family members may file a wrongful death lawsuit.
Contact a Norwalk personal injury lawyer today for a free, no-obligation case evaluation. We work on a contingency basis, so you pay no fees unless you receive compensation. Most cases are settled, but we will go to trial if necessary.