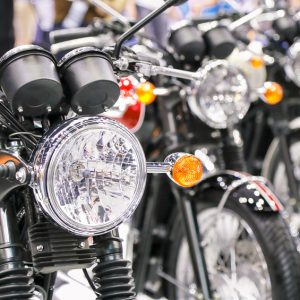 As Baby Boomers approach retirement age, the average age of motorcycle riders has risen. In 2001, the average age of American bikers was 40. By 2010, the average age had climbed to 49. But it is not just that the biker population is aging – in 2009, more than 10% of new riders were over the age of 50. It is important for seniors to buy the right bike for them in order to stay safe on our California roads.
Seniors flocking to motorcycles
A couple extra decades of life experienced comes with many advantages – many new riders are retired professionals and others who find they finally have the time and money to invest in a quality bike. And of course, age brings maturity and focus.
Unfortunately, age also increases the likelihood of injury, as well as healing time. Older riders need to take these factors into account when choosing a motorcycle.
Seniors are more likely to be seriously injured in motorcycle accidents
According to emergency room doctors, seniors are more likely to be seriously injured or die in a bike crash compared to younger riders and the numbers have been rising. For example, from 1996 to 2005, the proportion of bikers over the age of 40 involved in crashes rose from 28% to about 50%. Riders in the 50-59 age group have been the fastest-growing group to suffer motorcycle injuries. Notably, helmet and alcohol usage were consistent across age groups.
Some of the reasons include:
Decreased reaction time
Visual impairment
Balance issues
Loss in bone strength
Reduction in brain size
Click here to call now for a FREE consultation!
Choosing a motorcycle as a senior
The first rule for anyone choosing a motorcycle is to put safety first. The surest way to do this is to choose a bike for your size and experience.
Some of the factors to consider include:
Your height and weight. Remember these may have changed over the years. Whatever your current stats are, you need to be able to reach all controls and put at least one foot on the ground when stopped.
Ability to control a heavy bike. As you rack up birthdays, it will likely become more difficult to maneuver a large bike. Consider a lighter weight in order to maintain control of your bike on the road.
Experience level. Newer riders may have a better experience with a lighter bike while learning to ride. For more experienced riders, larger touring bikes tend to be more comfortable.
Where and how you plan to ride. Take an honest assessment of where you think you will ride. Cities? Recreational trails? Long distances on the highway? There are bikes suitable for each of these but they may not all be right for you.
Have you been injured? Click here to call our office now!
Speak with a Los Angeles motorcycle attorney
Preparing for a safe ride is the first step to preventing a motorcycle accident. If you are injured in an accident, speak with Los Angeles motorcycle accident lawyer Sean Salamati as soon as possible. Sean is dedicated to serving personal injury victims throughout Southern California. Call today to schedule a free and confidential consultation.
Additional resources for choosing a motorcycle:
AARP, How to Choose the Right Motorcycle, https://www.aarp.org/entertainment/arts-leisure/info-05-2011/motorcycles-and-rides.html
Futurity, Senior road warriors losing the safety battle, https://www.futurity.org/senior-road-warriors-losing-the-safety-battle/