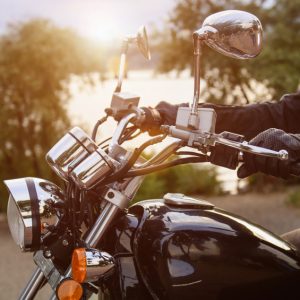 Motorcycles fulfill a rider's dreams of speeding through open landscapes on a machine that appeals to primal emotions. Those dreams can quickly give way to harsh realities if the rider has not selected a reliable bike or if the bike does not match the kind of riding that the owner expects.
Both novice and experienced riders can let their emotions overwhelm their common sense when they set out to buy a motorcycle. After many years of providing legal representation for motorcycle riders in and around Los Angeles, the lawyers at The Salamati Law Firm believe that the best buying decisions will be based on choosing a bike that has strong performance and reliability ratings, and on matching the style of the bike with how it will be used.
Common Motorcycle Styles
There are as many different styles of motorcycles as there are variations among passenger cars and trucks.
Cruisers embody the most classic styling, with lower seats and centers of gravity and engine/clutch/throttle configurations that are tuned to be more forgiving.
Standard motorcycles attempt to be all things to all riders. They offer more neutral riding positions and are available with a broad range of engine sizes and power ratings.
Sport Bikes have the most impactful visual appeal with colors and fairings that make them look fast, even when standing still. Sport Bikes are lighter in weight and are typically tuned to generate power very quickly, which can make them more difficult to handle.
Dual Sport Bikes offer a bridge between smaller dirt bikes that many young riders use for learning to ride. They offer higher riding positions and better ground clearance for trail riding, and generally have a more rugged appearance.
Adventure Touring Bikes are built for riding over long distances. They are among the most expensive motorcycles and appeal to more seasoned riders who need luggage capacity and comfort.
Scooters are the simplest and least expensive category of motor-powered bikes. They are ideal for urban riding over short distances.
Best Selling Motorcycle Brands
More than fifty different companies manufacture motorcycles around the globe, but the same 5 brands appear as best sellers year after year. This list is not an endorsement of any specific brand. Rather, it reflects the popular decisions that many riders have made for different styles of motorcycles.
Harley-Davidson makes one of the most popular cruisers with a low slung seat, V-shaped engine, and guttural roar that the company has long been known for. Harley riders often remark that the company's bikes offer the most authentic motorcycle sensation of any bike on the market.
Kawasaki offers a number of lower-cost dual sport bikes that appeal to riders who want a bike with manageable power and easier handling.
Yamaha receives consistently strong reviews for its super sport bikes that test the abilities of even the most skilled riders.
Honda maintains its reputation for reliability and performance across a range of different motorcycle styles, from cruisers and standard motorcycles to high-end touring bikes.
BMW and Triumph also offer reliable bikes that appeal to riders who appreciate European engineering and styling.
The Salamati Law Firm: Attorneys Who Understand the Culture of Motorcycle Riding
The attorneys at The Salamati Law Firm in Los Angeles respect the culture shared by the riders of the more than 800,000 motorcycles that are registered in California. We also fight to recover the highest damages awards to help riders get back on their bikes when they have been injured in accidents caused by negligent drivers. Please call our office to consult with Los Angeles motorcycle accident lawyer Sean Salamati if you have been injured in a motorcycle accident in southern California.
Have you been injured? Click here to call our office now!
More info on top-selling motorcycle brands:
AmericanMotorcyclists.com, Six Types of Motorcycles for New Riders. https://www.americanmotorcyclist.com/Riding/Story/six-types-of-motorcycles-for-new-riders
BusinessInsider.com, Here Are the Ten Best Motorcycles of 2016 http://www.businessinsider.com/cycle-world-10-best-motorcycles-2016-2016-8