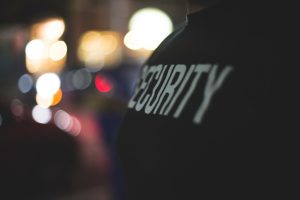 When inadequate security leads to assault, battery or any type of harm, victims may be entitled to bring a negligent security claim. Injuries and property damage arising from security breaches fall under premises liability law. It is the foundation by which victims can seek civil compensation for violent acts and crimes directly attributed to lax or insufficient security measures. Whether you were physically attacked in a bar, or suffered violent assault in a parking lot, you may be eligible for monetary reparations.
Negligent security claims in California
Under California law, business and property owners have a legal duty to ensure that the guests and invitees on their premises are safe and not exposed to foreseeable harm. This duty of care extends to more than owners of bars and nightclubs, where inebriated patrons can get dangerously rowdy. It also includes owners of theaters, restaurants, college campuses, shopping malls and other establishments that are open to the public.
Recovering from the physical and emotional trauma of a physical or sexual assault is a long and arduous process. In negligent security cases involving serious injury, hospital bills can pile up, putting additional strain on victims and their loved ones. The Salamati Law Firm has the investigative skill and resources to uncover the truth, prove liability and recover compensation for victim's injuries and losses. Based in Los Angeles, our firm has extensive knowledge of nightclub security laws, and has successfully litigated cases where clients were harmed because reasonable security measures were not provided. A successful third-party claim can net monetary damages for lost wages, medical costs, emotional distress, rehabilitation and other less-tangible losses.
Examples of security breaches
Commercial and residential property owners can be sued for negligent security if it is proven they did not take reasonable actions to protect lawful visitors and invitees from criminal or violent acts committed by third parties. This area of premises liability law is heavily rooted in foreseeability. If an owner is aware of violence in and around their property and no measures are taken to reduce the likelihood of criminal acts, they may be facing a negligent security complaint.
What defines negligent security? Depending on the establishment, this may include:
Inadequate or non-existent lighting
Failure to perform background checks on bouncers/security personnel
Failure to install metal detectors
Lack of surveillance cameras
Improperly trained staff
Broken gates, locks and doors
Insufficient number of security guards/personnel
Failing to warn guests about likely dangers
Other lapses to ensure a safe and secure environment
Nightclub assaults on the rise
Many of Southern California's popular nightclubs and bars have a long history of criminal incidents, vicious beatings, shootings and sexual assault. Victims have been robbed of their valuables and brutalized, with some suffering horrendous, life-threatening injuries.
Just last year singer-songwriter Sean Kingston was partying in the VIP section of a trendy LA nightclub, when he was attacked by two patrons. The two perpetrators then ripped a $300,000 gold chain from his neck before fleeing the scene. Violent incidents like this – and much worse—have sparked an uptick in lawsuits against club owners on the charge that they failed to take appropriate security measures to prevent probable crimes.
If you were hurt at a nightclub, bar or other establishment, our legal team can determine whether you have a valid negligent security case against the proprietor or business manager.
Proving liability in negligent security cases
Prevailing in a negligent security case requires the following elements to be proven:
The plaintiff was legally on the premises
The property owner knew or should have known there was risk of foreseeable crime
The property owner failed to provide adequate security measures
The plaintiff's injuries and losses were attributed to these security breaches
Proving fault in these cases requires the resources and expertise of a premises liability lawyer in Los Angeles who is conversant in negligent security lawsuits. At The Salamati Law Firm, our attorneys look for a history of crime and assaults in the establishment, along with previous complaints from patrons to support evidence that the proprietor breached a duty of care in regards to security.
Recent negligent security settlements
Substantial money damages have been procured in recent cases involving negligent security:
$2 Million – Florida bar patron shot
$1.8 Million – Violent attack at an apartment complex
$4.2 Million – Shooting at family fun park
Consult with Los Angeles premises liability attorneys
The Salamati Law Firm represents individuals throughout California who suffered injury resulting from negligent security. Whether you were the victim of a sexual crime, robbery or assault, we will seek justice on your behalf and fight for the monetary compensation you need and deserve.
To set up a free case evaluation with a Los Angeles negligent security attorney at our firm, please call today.
Additional Resources:
LexisNexis, Inadequate Security Cases Involving Third-Party Crimes Yield Favorable Results https://www.lexisnexis.com/legalnewsroom/litigation/b/jverdicts/archive/2012/10/19/inadequate-security-cases-involving-third-party-crimes-yield-favorable-results.aspx
Justia, California Premises Liability https://www.justia.com/trials-litigation/docs/caci/1000/