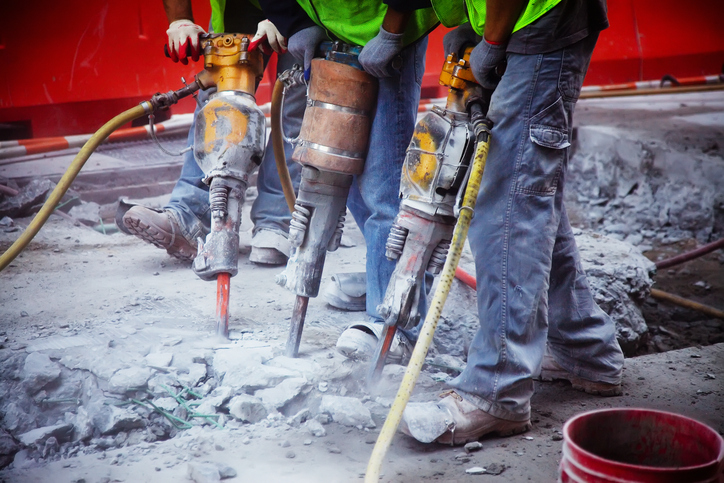 Heavy equipment accidents on unsafe worksites are responsible for severe injuries and deaths each year. When backhoes, front-end loaders, excavators and cranes are hoisting massive loads, things can go wrong quickly if safety precautions are not taken.
Many such accidents are avoidable if employers on construction and worksites follow regulations outlined by the Occupational Safety and Health Administration (OSHA). Employers have a duty of care to provide adequate training, proper equipment and a safe working environment to both salaried and contract employees. If they fail to adhere to these regulations, and these omissions compromise the safety of their personnel, they may be held liable for resulting injuries. If a heavy equipment accident is a direct result of a defect in the machinery, an inherent design flaw or a failure to perform routine maintenance, the injured party may have a strong claim for damages.
Heavy equipment accident attorney
At Salamati Law, we specialize in workers' compensation and personal injury cases for clients in Southern California. If you want effective advocacy from a construction accident attorney with years of hard-won experience, we encourage you to reach out today for a confidential case review.
While construction site owners and operators are typically protected against personal injury lawsuits from injured workers, they may face liability if there is evidence of extreme negligence. We understand that worker's compensation benefits are often woefully inadequate for victims of catastrophic injury.
Through meticulous investigations, attorney Sean Salamati and his legal team can identify the cause of heavy machine accidents, and then vigorously pursue just compensation on your behalf. If a fair settlement cannot be negotiated, we are ready to fight for maximum damages in court.
Common types of heavy equipment worksite accidents
According to data from the National Institute for Occupational Safety and Health, nearly 50 percent of all construction site fatalities involve some type of heavy equipment. This equipment often includes bulldozers, dump trucks, cable plows, excavators, graders, loaders, forklifts, backhoes, cranes, compactors and mixers. The vast majority of injuries are caused by equipment colliding, overturning, or workers getting struck by falling objects or trapped in running equipment.
Other types of heavy equipment accidents include:
Struck by equipment
Pinned by heavy machinery
Caught in between machinery or vehicles backing up
Struck by flying or discharged cargo
Crushed or compressed in running machinery
Pinned under collapsing equipment
Falling from machinery
Liability in heavy equipment accidents
Faulty or malfunctioning equipment, poor training and human error are the most common variables in heavy equipment accidents. Salamati Law will leave no stone unturned when investigating the facts of your case. If negligence on the part of a contractor, property owner or equipment supplier is to blame, victims have a right to demand justice through the legal system.
Negligence in heavy equipment injuries may entail:
Unsafe equipment operation
Inadequate training
Blatant negligence or inattention
Equipment malfunction or design defects
Negligent inspections and maintenance
Violations of OSHA safety regulations
Negligent workplace design
Unsafe property conditions
Seeking maximum compensation for injuries
If you are harmed in a heavy equipment accident through no fault of your own, your recovery and financial well-being are of utmost concern. What if workman's comp doesn't cover all your expenses? How can you ensure your rehabilitation costs, pain and suffering are reimbursed?
Los Angeles construction accident attorney Sean Salamati will explain the legal remedies available in your case, whether it's filing a product liability lawsuit concerning defective equipment or a personal injury claim against a third-party.
We will pursue the full value of your claim so that it accurately reflects the true effect of your past, current and anticipated losses. Over the years, we have successfully won substantial damage awards for victims of traumatic brain injury, amputation, paralysis, disfigurement and spinal cord injury.
LA construction accident lawyer
Call the Salamati Law Firm today for superior legal representation in heavy equipment accidents. The consultation is free, and there are no fees unless we prevail in your construction accident claim.
Established in 1995, our Los Angeles personal injury practice is committed to the success of our clients and provides personal attention through the entire legal process. Call today to speak with an experienced Los Angeles personal injury attorney to discuss your case. All initial case reviews are free, and you owe us no money unless we win your case!
Additional Resources:
Infrastructure Heath and Safety Association, Heavy equipment and struck-by injuries https://www.ihsa.ca/pdfs/magazine/volume_13_Issue_3/heavy-equipment-and-struck-by-injuries.pdf
Construction Equipment, 5,190 Fatal Work Injuries In US in 2016 https://www.constructionequipment.com/5190-fatal-work-injuries-us-2016
California Department of Industrial Regulators, Working Around Heavy Construction Equipment http://www.dir.ca.gov/dosh/etools/08-010/TE_HeavyEquipment.htm