Anyone who has ever ridden in a motor vehicle has heard about the importance of wearing a seatbelt, yet many people decide to not wear one. Unfortunately, the statistics speak for themselves. At Salamati Law, we have a wealth of experience in car accident cases. If you have any questions regarding the use of seatbelts and how liability factors in a personal injury claim, contact us today, and we'll be happy to meet with you.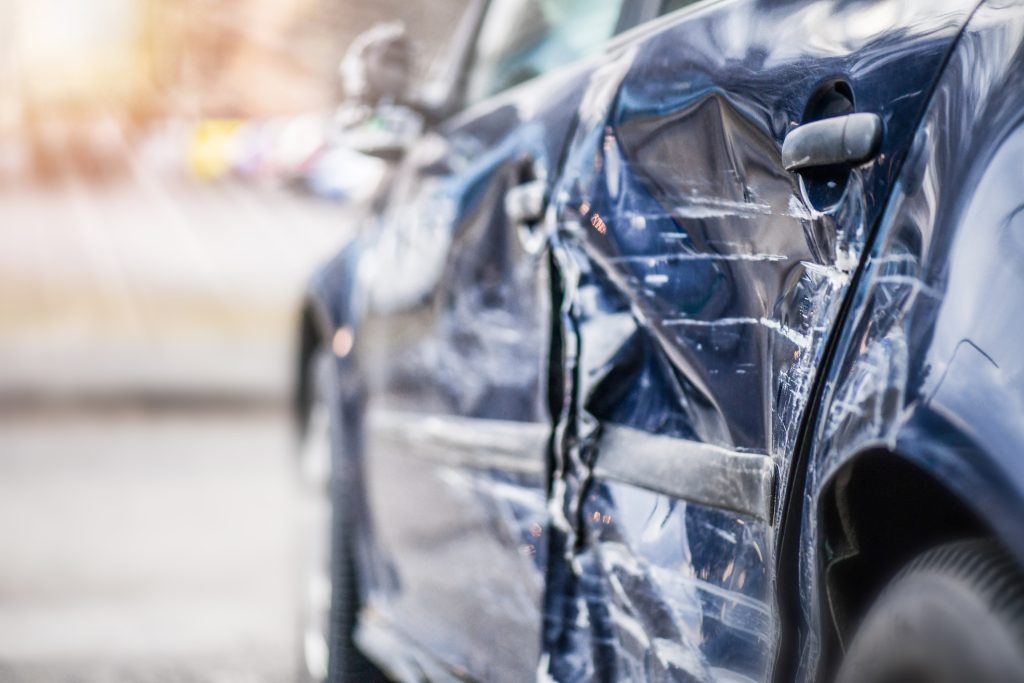 Accidents Without Seatbelts
According to the California Office of Traffic Safety, their "Click It or Ticket" campaign debuted in 2005, and the following progress has been made:
From 2005 to 2018, the rate of seat belt use in California has increased from 92.5 percent to 95.9 percent
In 2017, 37,133 people were killed in motor vehicle accidents, and 47 percent of them were not wearing a seatbelt
Accidents impact passengers in the backseat, too. In 2017, 56 percent of the backseat passengers who were killed in motor vehicle crashes were not wearing a seatbelt
According to the Centers for Disease Control and Prevention (CDC), in 2018, more than half of the people between ages 13-44 who died in collisions were not wearing a seatbelt
Finally, in 2018, an additional 89 lives could have been saved in California if they had worn a seatbelt.
What does the Law Say about Wearing Seatbelts?
Because of the danger of driving or riding without one, California's legislature enacted California Vehicle Code 27315 to make it mandatory for everyone– 16 years of age and older to wear one on all public roadways. Whether rear-end collisions or high-speed accidents, these types of crashes can cause serious injuries such as skull fractures or worse– when individuals choose to not buckle up.
Can I Still File a Lawsuit Even if I was not Wearing a Seatbelt?
While the law mandates that you wear a seatbelt, it is essential to note that car crash victims who did not– can still file a claim to recover financial compensation for their injuries. If you failed to wear a seatbelt, the defendant would very likely employ the Seatbelt Defense, which may reduce the amount of your financial compensation.
California is a Pure Comparative Negligence state, meaning that you can still recover financial compensation for an accident as long as you were not 100 percent responsible. As noted, the amount of damages you are awarded will be reduced in proportion to your fault. For example, you suffer $1 million worth of damages due to a serious car accident with a driver who was speeding. However, you were not wearing a seatbelt, and you are found to be 20 percent responsible. In that case, you would end up with $800,000 rather than $1 million.
What Do I Do Now?
Suppose you were involved in an accident where you did not wear a seatbelt. At Salamati Law, we strongly recommend that you consult with an experienced Los Angeles car accident lawyer as soon as possible following your crash. We can examine your case and provide an estimate of what your claim may be worth if the defendant utilizes the Seatbelt Defense.
Contact Us for a Free Consultation
For over 25 years, our attorneys at Salamati Law have been aggressively pursuing justice on behalf of injured victims. We recognize that no one is perfect, so even if you were careless in failing to wear a seatbelt, that should not preclude you from still receiving a substantial sum to compensate you for your injuries.
Contact us to book a zero-cost case review. Because we work on a contingency fee basis, we will never charge you unless you win your case.