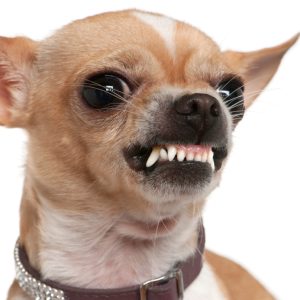 Every year, more than 4.5 Americans are bitten by "man's best friend." It's not just mail carriers who are at risk for dog bites and attacks — bicyclists, pedestrians and small children can suffer serious dog bite injuries, many of which require emergency medical care. In 2015, nearly 31,000 people had reconstructive surgery to address disfiguring wounds caused by dogs. According to the Agency for Healthcare Research & Quality, $18,200 is the median cost of a dog bite-related hospital stay in the United States.
Recent national statistics show that children under the age of 9 are at highest risk for being bitten by a dog, and the majority of these attacks are totally unprovoked. Another surprising fact: in more than 50 percent of all cases, the offending canine is either familiar to the victim, or a family pet.
While some breeds like Rottweilers and pit bull terriers have been identified as more aggressive than others, any canine can bite or attack when feeling cornered or that his turf is threatened. Dog bites are linked to less than 30 fatalities a year in the nation, but such trauma often leaves victims with lasting physical and emotional scars, triggering a lifelong fear of canines.
For this reason, it's important to understand how to prevent dog attacks and dog bite injuries. Here are some useful safety tips offered by Los Angeles dog bite lawyer Sean Salamati.
Tips for preventing dog bites: teaching children to be safe
Toddlers and young children often run in jerky, halting patterns that may resemble a wild dog's natural prey. Children and babies are especially vulnerable to life-threatening dog bite injuries on the head and neck. Adults can take precautions by ensuring their family pet is well-trained, and never leaving their small child alone with an unfamiliar dog.
Dog bite prevention in children starts with educating your little ones on the do's and don'ts of being around dogs – both familiar and strange.
If approached by an unfamiliar dog:
Do not attempt to pet or touch the dog
If the dog is with its owner, ask permission to touch it, letting the animal sniff your hands first
If the dog lunges or comes too close, stand still like a tree — never run
Avoid screaming or making loud noises
Avoid making direct eye contact
If the dog pushes you down, curl up into a ball, protecting your neck and head
Children should also be instructed to never bother a dog that is eating, asleep or with its puppies, regardless if the canine is a beloved family pet.
Bringing a new dog home
Last year, family dogs were responsible for an astonishing 45 percent all dog bite-related fatalities. If your family is looking to bring home a new pet, avoid adopting a rescue dog that has a previous history of aggression, particularly if you have children under the age of 9 in the house. Before bringing Fido home, ensure he is well socialized and has a mellow temperament. Spend time with the dog, allowing it to meet various family members prior to adoption or purchase. Carefully monitor interactions for signs of fear, stress or apprehension. Most bites occur when dogs feel afraid. Positive-reinforcement training and avoidance of aggressive play can go a long way toward ensuring your pup doesn't become a dangerous biter.
Injuries from dog bites: how to treat minor wounds
Around 20 percent of puncture wounds and crush injuries from dog bites become infected. The best way to prevent infection in minor dog bite wounds is by:
Immediately washing the wound with soap and water
Applying a broad-spectrum antibiotic ointment
Keeping the wound clean and covered with a bandage
If the injury site turns red, becomes painful, swollen or hot to the touch, seek immediate medical attention. Even if you know the dog has received a rabies vaccination, it's always a good idea to see a healthcare provider following any type of puncture wound or dog bite.
Dog bite attorneys in Los Angeles
The veteran personal injury lawyers at Salamati Law have successfully handled dozens of dog bite cases throughout Southern California. To schedule a complimentary case review with our talented legal team, please call today.
Additional Dog Bite Prevention Resources:
CDC, Preventing Dog Bites https://www.cdc.gov/features/dog-bite-prevention/
American Family Physician, Prevention and Treatment of Dog Bites http://www.aafp.org/afp/2001/0415/p1567.html
DogsBite.org, Dog Bite Statistics http://www.dogsbite.org/dog-bite-statistics-quick-statistics.php