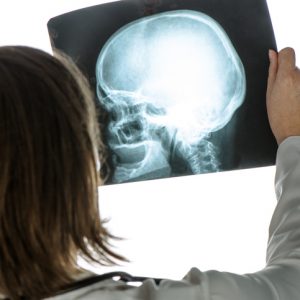 A traumatic brain injury (TBI) is an injury that results from a jolt impacting the head, a direct blow to the head, or rapid movement of the head back and forth. TBIs contribute to almost 50,000 fatalities annually, according to the U.S. Centers for Disease Control and Prevention, and are at least a factor in roughly 30% of all deaths from injuries. In the last year for which statistics are available, approximately 2.8 million hospitalizations, emergency department visits, and fatalities occurred that were related to TBIs.
The Length of a TBI Can Vary Widely
How long can a TBI last? If we focus on the effects of a TBI, the length can range from a few days to the rest of a patient's life. That's because, even though TBIs can be characterized as one type of possible injury, the actual injuries one can sustain vary widely. One of the most common types of TBI, for example, is a concussion, which results from the brain being jostled back and forth inside the skull. Patients can recover from the effects of a mild concussion with appropriate bed rest and lack of activity within several weeks.
But the impact of other types of TBIs can be much more serious. Severe head injury can cause multiple effects, including difficulty in cognition, dizziness, and loss of focus. Physically, severe head injuries can cause motor and muscle impairment. Both these types of symptoms may resolve with appropriate medical interventions and therapy. But others may be permanent.
Impact on the Brain?
There is also a growing body of evidence that even TBIs that seem to successfully resolve may cause lasting injury to the brain. Some studies indicate that concussions sustained relatively early in life, in high school or college sports, for example, have left an impact on the brain that may manifest later.
There is also some evidence that repeated concussions, even if the person seems to recover, can lead to increased brain impairment and psychological symptoms such as depression.
As a result, the answer to the question "how long can TBIs last?" has become more complicated. Researchers are still studying whether TBIs that appear to have healed by all outward appearances have left injuries on the brain.
Experienced TBI Attorneys in Southern California
If you or a loved one has sustained a TBI, you have our sympathy. Serious TBIs can affect your life permanently, with both physical and psychological symptoms. Your ability to hold a job, interact with family and friends, and your quality of life can all be negatively affected.
In addition, you may face steep medical bills for hospital, doctor, and therapeutic treatments.
If you need to talk to an experienced TBI lawyer in the Los Angeles area, call Sean Salamati today at 800-957-9898. The Salamati Law Firm has an exceptional record of obtaining justice for their TBI clients.
We will provide a complimentary consultation. Payment comes from any final jury award or settlement amount.
Additional Resources:
U.S. Centers for Disease Control and Prevention. Recovery from Concussion. https://www.cdc.gov/headsup/basics/concussion_recovery.html.
U.S. Centers for Disease Control and Prevention. TBI: Get the Facts. https://www.cdc.gov/traumaticbraininjury/get_the_facts.html.