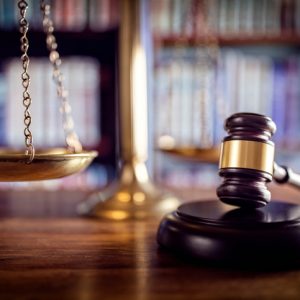 When working with clients who have been injured in Los Angeles, one of the questions we are often asked at the Salamati Law Firm is whether California is a "no-fault" state.
The answer is that California is not a no-fault state, so a personal injury claimant needs to be able to prove the defendant's negligence before being allowed to recover. Given the extreme traffic situation the greater Los Angeles area experiences, this rule affects a lot of personal injury victims.
Traffic accidents in Los Angeles
If you live or work in Los Angeles, chances are you spend a lot of time in traffic. The Los Angeles Times recently reported that area drivers spend an average of 104 hours per year driving in congestion – more than drivers in any other city in the world. This is more than double the U.S. average of 42 hours spent in traffic annually.
Between the heavy volume of traffic and the time spent behind the wheel, the likelihood of being injured in an auto accident in the region is relatively high. According to the Los Angeles County Department of Public Health, as of 2010 the number of traffic accidents was dropping, but it was still the third leading cause of death or serious injury among county residents.
California law and the difference between fault and no-fault
About a dozen states and Puerto Rico follow a no-fault system that restricts lawsuits to only those cases where there are very serious injuries or very expensive losses. In those states, the victim need not prove that the other driver was at fault, and the injury claim is made against the victim's own no-fault insurance policy.
California, on the other hand, follows a fault-based system for personal injury claims that require victims to be able to prove that the other party was at fault before recovering from an accident. This is true whether making a claim directly against a party in court or negotiating with the other driver's insurance company. Under this system, injured parties can generally recover for both major and minor injuries or damages, and if the other driver is uninsured then they can seek recovery under their own insurance policy's uninsured motorist provision.
California's fault-based system provides a greater opportunity for a victim to be made whole, but it places an obligation on the plaintiff to present compelling evidence and theories of legal liability. Working with a seasoned personal injury lawyer ensures a victim presents the most advantageous case to increase the likelihood of recovery.
Speak with a Los Angeles auto accident lawyer
Even if your injuries are severe, there is a burden on you to prove that the other party's negligence caused the accident. Speaking with an LA car accident attorney who understands how to present your best case is the first step toward financial recovery.
To learn more about how to protect your rights after an accident, call us today. We offer a free confidential consultation and we never take a fee unless we win your case.
Additional California No-Fault Resources:
California Department of Insurance, So You've Had an Accident, What's Next?, http://www.insurance.ca.gov/01-consumers/105-type/95-guides/01-auto/hadaccident.cfm
Los Angeles County Department of Public Health, Motor Vehicle Traffic Injuries in Los Angeles County, http://publichealth.lacounty.gov/ivpp/pdf_reports/MVT%20Data%20Resources%20Handout%20v2.pdf
Los Angeles Times, No surprise here: Los Angeles is the world's most traffic-clogged city, study finds, http://www.latimes.com/local/lanow/la-me-traffic-los-angeles-20170220-story.html