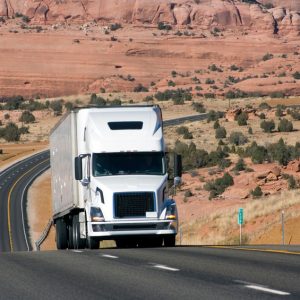 There are hundreds of fatalities and thousands of injuries attributed to California truck accidents each year. Driver error was a factor in more than a third of the cases that went before a judge or jury. Fatigue, impairment, inattention, distraction, lapsed judgement, aggressive driving habits, and speeding all contribute to the deadly nature of collisions between trucks and other vehicles or pedestrians who share the road. Sometimes truckers share the blame with other defendants. To recover maximum compensation for your truck accident injuries, it is important to hire a Los Angeles truck accident attorney with experience investigating, gathering evidence, and proving fault.
Determine who is likely at fault
Determining whom to sue is the starting point for a truck accident lawsuit. The truck driver seems the most logical choice, but there are other possible avenues for compensation.
Liable parties may include:
The owner of the truck – A truck's owner is charged with vehicle inspection and maintenance.
The employer of the truck – A trucking company has a responsibility to screen, hire, train, and manage drivers in a manner conforming to the law and upholding necessary safety standards.
The truck manufacturer – Truck manufacturers and parts suppliers are responsible for inspecting, testing, and creating safe brakes, gears, tires, electronics, and other components.
Freight companies – Contractors and companies are often tasked with the proper loading of a truck to ensure cargo does not dangerously shift or spill during transit.
Collect evidence to build the case
There are many potential sources of evidence in a truck accident case:
Logbooks and delivery records – Truck drivers are expected to log all hours on the road and resting, and all truck inspections, to ensure they do not violate Federal Motor Carrier Safety Administration law.
Drug and alcohol screening results – The FMCSA also requires truck drivers to submit to drug and alcohol screening after an accident that results in severe harm, death, or bodily injury.
NTSB accident reports – In addition to police reports, attorneys can gather impartial investigative reports conducted by the National Transportation Safety Board.
Data recorders – Technology sheds light on speed and brake patterns prior to a crash, which can reveal whether the truck driver was violating any traffic laws.
Truck cameras – Not all trucks are equipped with cameras, but some have caught drivers drinking, texting, talking on radios, or driving aggressively prior to accidents.
Eyewitness accounts – Witnesses can corroborate your detailed account of the incident to compel the judge and jury to view you as a sympathetic victim that is telling the truth.
Expert testimony – Medical professionals can attest to the cause, severity, and cost of your injuries. Accident reconstructionists can offer evidence-based analysis as to what likely caused the crash.
Contact an experienced Los Angeles truck accident attorney
Contact the Salamati Law Firm for an LA truck accident lawyer who can provide you with a free case evaluation. We've presided over a number of victories for truck accident victims since 2005, including $450,000 for a neck fracture, $906,000 for a pedestrian injury, and nearly $2 million for a motorcyclist with a traumatic brain injury. Our aggressive tactics and deep local ties with the best area experts and investigators will help prove fault in your California truck accident. Let us help you get the compensation you need to take the next step toward healing.
More on "truck accident evidence":
Insurance Institute for Highway Safety, http://www.iihs.org/iihs/topics/t/large-trucks/fatalityfacts/large-trucks
FMCSA, Large Truck and Bus Crash Facts, https://www.fmcsa.dot.gov/safety/data-and-statistics/large-truck-and-bus-crash-facts