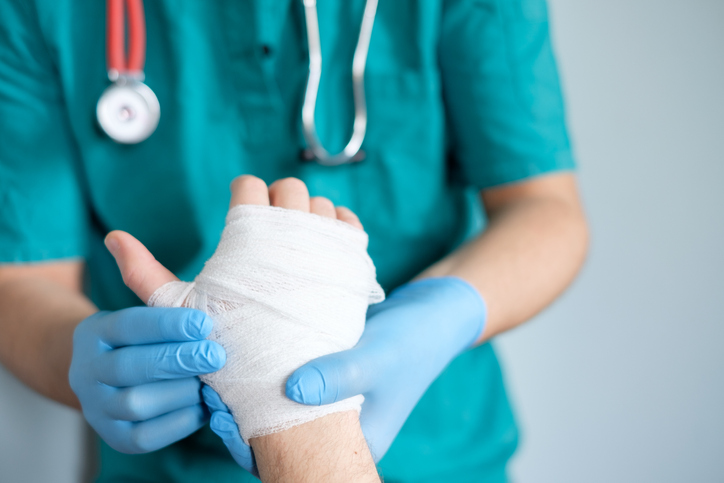 If you were hurt due to the negligence of another party, you might be entitled to a monetary award. At Salamati Law, we are dedicated to fighting for the rights of our injured clients. Whether you were hurt in a car accident or a slip and fall, we are prepared to help you pursue the compensation you deserve. Let a personal injury or wrongful death lawyer from Salamati Law serve as your advocate so you can focus on healing and rebuilding your life.
Types of personal injury cases
A personal injury lawyer in Alhambra can help with a wide range of injury cases.
Car accidents. The most common type of personal injury lawsuit in Alhambra is car accidents. These collisions happen every day and often involve severe physical injuries.
Truck accidents. They might be less common than car accidents, but the outcomes are often catastrophic. Contact an LA truck accident lawyer if this has happened to you.
Slip and fall accidents. Slips, trips, and falls comprise a large percentage of emergency room visits every year. A slip and fall lawyer might be able to help you pursue fair compensation.
Medical Malpractice. When doctors, nurses, or other healthcare providers make mistakes, the consequences can be life-altering. Some common examples of medical errors include surgical injuries, delayed diagnosis, and the failure to treat an injury or illness.
Compensation for your injuries
When you work with a personal injury lawyer in Alhambra, CA, there are different types of compensation you might be entitled to recover. The value of your claim will depend on the types of damages you have sustained and can include:
Medical costs. For many people, the primary concern in the aftermath of a serious injury is the cost of their medical care.
Lost wages. Depending on the severity of your injury, you could be out of work for days, weeks, or even longer. In some cases, it could be possible to replace those lost wages in a personal injury lawsuit.
Diminished earning power. Even after your recovery, permanent injuries may prevent you from returning to your previous job. If you find yourself in this position, it usually results in a drastic reduction in your current and future salary. This is an important reason to contact an Alhambra personal injury attorney.
Pain and suffering. Physical pain and suffering could also result in financial compensation.
Courthouse Information in Alhambra
The Superior Court of California for the County of Los Angeles has a courthouse in Alhambra. A variety of civil and criminal cases are heard in this courthouse:
Alhambra Courthouse
150 West Commonwealth
Alhambra, CA 91801
Should you have questions, you can reach the clerk by dialing (626) 293-2100 or visiting their website. An Alhambra personal injury lawyer can also answer any questions you might have about your case.
Contact a Personal Injury Lawyer in Alhambra, CA
You do not have to pursue compensation without the guidance of skilled legal counsel. A personal injury attorney in Alhambra, CA, can advocate for you while aggressively pursuing the compensation you deserve. To get started on your case, contact Salamati Law today for your free consultation. We work on a contingency basis, so there are no upfront legal fees.