Due to their sheer size and weight, large trucks pose greater risks to other drivers and passengers than a regular passenger vehicle would. When big rigs crash with smaller vehicles, catastrophic injuries may result, and in many cases, passenger vehicle occupants do not survive. These tragedies are far too common in our state; there were 327 fatal truck accidents in California in 2017 alone. If you have lost a loved one in a fatal truck accident, you may have grounds to file a wrongful death lawsuit against any parties whose negligence may have contributed to the crash, including the truck driver, the trucking company, parts manufacturers, other drivers on the road, and more.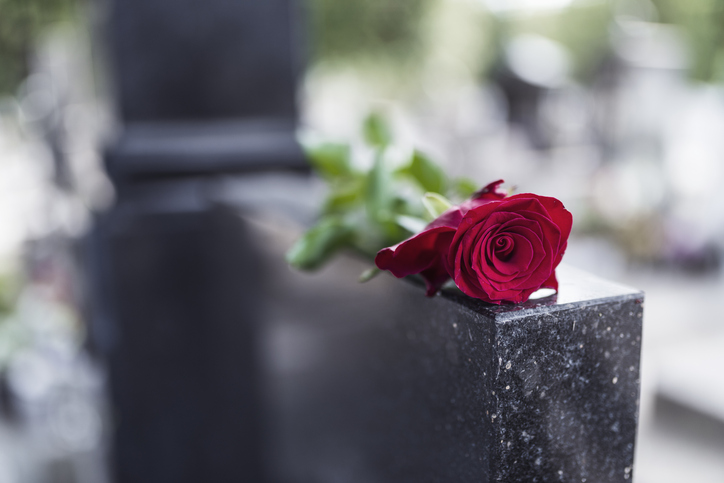 At the Salamati Law Firm, we know that the last thing you want to do at this devastating time is take on the stress and complication of a lawsuit. That is why we put your case fully on our shoulders – so that your sole focus can be on grieving and self-care. While nothing can ever fully heal the wound of losing a loved one, a lawsuit can achieve justice for the deceased and provide compensation to help surviving relatives move forward with their lives.
What Can a Fatal Truck Accident Lawyer Do for You?
Your truck accident death lawyer can begin investigating and building your case immediately so as to help maximize your financial recovery.
Here are some of the actions your attorney can take to investigate and build your case:
Request all documentation identifying the cargo that the truck was carrying at the time of the crash
Request documents demonstrating the weight of the truck's cargo at the time of the crash
Gather all documentation of maintenance that was performed on the truck in the year leading up to the accident
Seek proof of ownership of the truck
Gather documentation that delineates the employment relationship between the truck driver and the owner of the truck
Request all of the truck driver's log books
Federal Law Seeks to Minimize the Risks of a Deadly Semi Truck Accident
One reason why an experienced Los Angeles truck accident lawyer will seek the truck driver's log books is because driver fatigue is a common cause of truck accidents. Transportation companies are under pressure to deliver certain loads as fast as possible, as this can make or break their bottom line. However, in order to keep our roads as safe as possible, the Federal Motor Carrier Safety Administration (FMCSA) regulates this by mandating that, A) a truck driver cannot drive for more than 11 cumulative hours in a 14-hour period, which followed a rest period of at least 10 hours; and B) drivers employed in a daily driving operation may not work for more than 70 hours within a period of eight consecutive days.
If it can be shown that the truck driver or the trucking company violated these regulations, and a fatal crash occurred, it could be strong evidence for negligence in a truck accident wrongful death lawsuit.
What If the Victim Does Not Die Right Away?
In order to build a viable wrongful death claim, you will need to prove that the defendant's wrongdoing is what caused the accident in which the victim was injured, and that the victim ultimately died due to those injuries. While many truck accident victims die at the scene of the crash, this is not required in order for your lawsuit to have merit. For example, a fatal truck accident victim could incur brain damage or severe internal injuries in the crash, and gradually decline in health for several months before finally dying of those injuries. The period of several months that passed between the date of the accident and the victim's death would not impact the viability of the wrongful death claim because the victim ultimately died of the injury incurred in the accident.
What Types of Damages Can Be Recovered in a Wrongful Death Truck Accident Lawsuit?
There are several different types of damages that you may seek in your wrongful death claim, including the following:
Medical expenses and mental and physical pain and suffering incurred by the victim between the time of the accident and his or her death
Burial and funeral costs
Lost wages both between the date of the accident and the victim's death and also between the victim's death and his or her anticipated age of retirement
Benefits such as health insurance
Monetary gifts that the victim would likely have provided
Loss of consortium
What Will Happen After I Hire My Attorney?
Your attorney will investigate your accident, conduct discovery, obtain records of all expenses related to this accident, and interview any eyewitnesses to the accident in order to determine what happened and who might be liable for your loved one's tragic death. Additionally, your attorney will be able to begin communicating and possibly negotiating on your behalf with the insurance company right away.
If a fair settlement offer is not extended, then your attorney may file a wrongful death lawsuit on your behalf. An experienced personal injury lawyer will know all about the Statute of Limitations and ensure that you do not miss any deadlines that could jeopardize your case.
Your Family Deserves Justice
In the aftermath of a wrongful death in Los Angeles, surviving relatives deserve justice for their deceased loved one. At the Salamati Law Firm, we have taken on some of the most challenging and complex cases here in Southern California over the last 25 years and achieved excellent outcomes on behalf of our valued clients. While this will not erase the pain caused by this tragedy, it will help get you and your family back on your feet financially and hold the responsible party accountable for what they have done.
Call today to schedule your cost-free case review. You owe us nothing unless you prevail in your case.