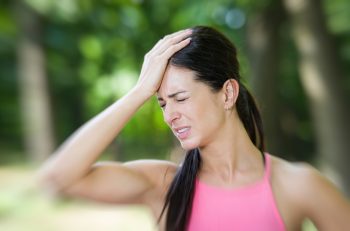 People often get seriously injured when they slip and fall. However, if someone was intoxicated, they may be too embarrassed to file a lawsuit with a slip and fall lawyer in Los Angeles. It is important to note, though, that you can still sue the property owner as long as you can prove that they were negligent.
Common Arguments You Can Expect from the Property Owner
If you were intoxicated at the time, the property owner might argue that you fell because your vision, focus, coordination, balance, or judgment was impaired. While these arguments may have some merit to them, it still does not let the defendant off the hook.
What is Comparative Negligence?
California is a "comparative negligence" state, which means that the plaintiff in a slip and fall case can share some– or even most– of the blame and still receive financial compensation from the defendant. For example, if you were 50 percent at-fault for your slip and fall because you were intoxicated, you would still be eligible to recover 50 percent of your damages. So if you are suing for $1 million due to the severe injuries you sustained, you could still recover $500,000 despite sharing half of the blame.
Here is What You Need to Prove
To prove that the defendant was negligent, you will need to prove the following:
That the defendant owed you a duty of care—unless you were trespassing.
That the defendant breached this duty of care by causing or allowing a dangerous condition to exist on their property and not fixing it, blocking it off, or at the very least posting clear warning signs.
This dangerous condition is what caused you to slip. This is where the defendant might claim that you would not have slipped and fallen if you had been sober.
That you sustained serious injuries as a result of this accident.
The Right Attorney Will Know How to Handle Your Case
Slip and fall accidents where the plaintiff was intoxicated are complex. At Salamati Law, we always recommend hiring an experienced personal injury attorney who knows how to maximize your financial compensation. Even if you were intoxicated, it still does not excuse the property owner for negligence.
Call Today for a Free Consultation
If you have been injured in a slip and fall accident while intoxicated, call Salamati Law today to book a free consultation. There are no upfront legal costs, as we work on a contingency-fee-basis.