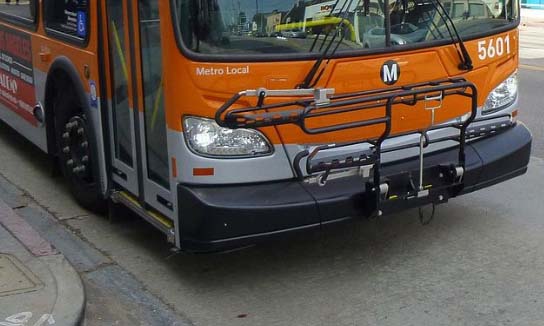 One of the benefits of taking a bus is that you do not have to worry about driving, parking, or focusing on the road and can instead take a nap, finetune an assignment for work, or text your significant other. Unfortunately, sometimes this trust that you will be transported safely to your destination backfires, and you may become a victim of a dangerous bus crash.
Damages That Bus Crash Victims May Pursue
Obviously, the legal system does not have the power to undo your accident, but it does provide a path to pursue financial compensation by means of filing a bus accident lawsuit with a bus accident lawyer South Gate.
Tap Here to Call Our Office Now
If you are injured in a bus crash, some of the types of damages that you may pursue in your claim include the following:
Pay for medical bills, which includes costs such as transportation from the accident scene by helicopter or ambulance, emergency room visits, stays in the hospital, procedures and surgeries, imaging and x-rays, doctor's appointments, assistive devices, prescription medications, physical therapy, psychological therapy, home modifications necessitated by your newfound disability, and in-home care.
Lost wages, which includes the actual salary you are paid and other benefits such as health insurance, sick leave, vacation time, and retirement contributions.
Loss of earning capacity, which fills in the gap between what you would have made had you not gotten injured and what you will be making moving forward now that you have been injured.
Pain and suffering
Loss of companionship
Loss of enjoyment of life
Possible Defendants in a Bus Accident Claim
An experienced South Gate bus accident attorney can help you identify who may have caused the crash in which you were injured.
There are a number of different parties that may be solely or partially liable for a bus accident, including the following:
The bus driver, who may have been texting while driving, driving under the influence of alcohol or drugs, following too closely, or speeding.
The bus driver's employer, which may be a private company or a government entity, for negligently hiring an unfit bus driver. For example, if the bus driver has had three DUI's in the past and caused your accident by driving drunk, his or her employer would likely be found to have been negligent in hiring this driver.
The manufacturer of specific parts on the bus, such as in a case where the brakes malfunction due to a manufacturing defect.
The repair shop where the bus was most recently taken for regular maintenance.
The driver of another vehicle, as it is perfectly possible that no one affiliated with the bus company did anything wrong in causing this crash.
How to Win Your Case
If you are injured in a bus accident, here are some steps that you can take in the immediate aftermath of your crash to help your South Gate bus accident lawyer maximize the amount of financial compensation you receive:
Make sure the police are called and file an accident report
Seek medical attention even if you feel little or no pain
Take pictures of the exact location of the crash, your injuries, damage to the bus and other vehicles involved in the collision, other property damage, road conditions, traffic conditions, weather conditions, and businesses or private residences nearby.
Write down the contact information for any eyewitnesses to the accident.
Refrain from mentioning anything about the accident or your injuries on social media, and make sure that no one posts any updates, pictures, or videos that could potentially undermine your credibility as it pertains to the severity of your injuries.
Consult with an experienced bus accident attorney South Gate
Tap Here to Call Our Office Now
Bus Accident Attorney in South Gate, CA
For more than 25 years, our attorneys at Salamati Law have been standing up to insurance companies in our relentless pursuit of justice and maximum financial compensation on our clients' behalf. We handle every aspect of our clients' cases from start to finish so injured victims can focus on what matters most – beginning to heal physically and emotionally and rebuilding their lives.
You Pay Us Nothing Unless You Win
If you have been injured in a bus accident here in South Gate, call Salamati Law today to schedule a complimentary consultation with a South Gate personal injury lawyer. We will never send you a bill unless you win your case.