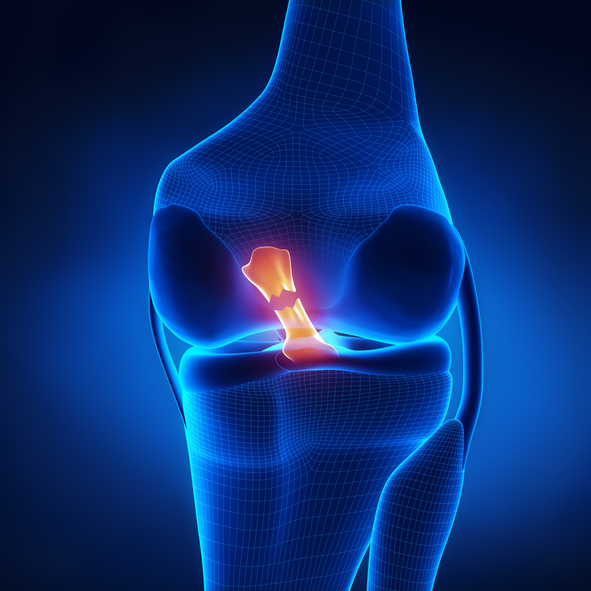 If you've suffered a broken knee or other knee injury as a possible result of someone else's negligence or reckless actions, contact the personal injury law firm of Salamati Law in Los Angeles to request a free consultation. Knee injury lawyer Sean Salamati has experience handling tough cases involving complex bodily injuries and can put you in the best position to recover the maximum financial compensation you deserve. Call anytime, 24/7, for a free case review.
The knee is the largest joint in the body. It's comprised of many complex components, and because of this, it's particularly prone to injuries. The three bones that form the knee, along with the articular cartilage, meniscus, ligaments, and tendons can develop injuries ranging from mild to severe, some of which may require surgery.
Common causes of knee injuries
The knee is commonly injured by forceful twisting motions. For example, a trail runner may land badly on uneven terrain, twisting the knee sideways and injuring it. Often, however, a high-energy impact is to blame. For instance, a knee fracture can occur in a slip and fall accident. A person may walk into a bank or a retail store, trip on some loose carpeting, and fall onto the kneecap, fracturing it. This can lead to a premises liability claim if the owner or manager of the property was negligent in failing to take reasonable steps to protect the public from the hazard that caused your injury.
Knee injuries from falling are also common, particularly on construction sites. Falls from heights are a common type of construction accident. Although workplace injuries are usually covered by the employer's insurance program, workers may have cause to file a lawsuit for compensation beyond workers comp if certain circumstances apply. For instance, if a third-party company was responsible for setting up scaffolding and the work was done improperly, and this negligence caused your fall, then you might have the basis to file a lawsuit against that third-party company.
At Salamati Law Firm, we often see clients with knee injuries caused by a car accident or truck accident. Every part of the body is vulnerable in a motor vehicle accident, and truck accidents in particular are known for causing severe injuries.
Similarly, our personal injury team handles pedestrian accident cases and bicycle accident cases. Often, knee injuries occur when a motor vehicle strikes a pedestrian or bicyclist. These victims lack the protection of the hard shell of a car and are likely to suffer severe injuries. The same is true of bikers. While many bikers do wear helmets, the rest of their bodies are exposed and vulnerable, and a bad motorcycle accident could cause serious knee injuries.
Common types of knee injuries
Knee injuries run the gamut from a mildly sprained knee to a severe knee fracture that may require surgery. At Salamati Law Firm, we help our injured clients get their lives back on track by aggressively pursuing compensation for their medical expenses, rehabilitation costs, lost wages, and other losses. Our clients commonly come to us with the following types of knee injuries:
Sprained knee: The knee bones are connected by the anterior cruciate ligament (ACL) and the posterior cruciate ligament (PCL). If these ligaments become stretched or torn, this injury is referred to as a sprained knee. PCL injuries often occur when the front of the knee sustains a physical blow, especially while the knee is bent. The ACL is often injured when the victim twists the knee or pivots. A direct blow can also cause an ACL sprain. The knee also contains collateral ligaments, which typically tear when the inside of the knee sustains a blow that pushes the knee outward.
Knee fracture: The patella is the most commonly broken bone in the knee. Fractures are often the result of a high-energy collision, such as a motor vehicle accident or a fall from a height.
Knee dislocation: The knee bones can be partially or completely forced out of place in a car accident or fall.
Meniscus tear: This is an injury to the soft, spongy cartilage in the knee joint.
Contact a Southern California knee injury lawyer
In Los Angeles, Salamati Law Firm is known for our tenacious advocacy on behalf of our clients. We understand that it can be tough to make ends meet after a serious accident. We'll review your case for free and identify options for pursuing legal recourse. If you decide to move forward with a claim for restitution, we'll provide aggressive legal representation designed to bring you maximum compensation for your losses. Californians are invited to contact a Los Angeles personal injury lawyer at our firm today to request a complimentary, no-obligation consultation.