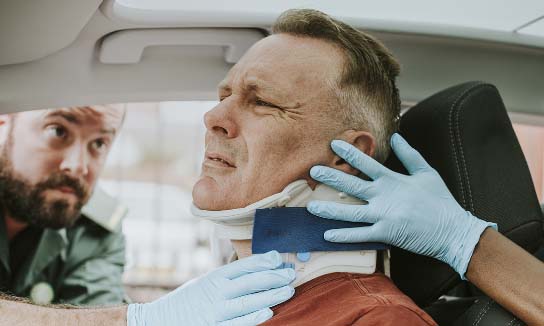 Redondo Beach is a vibrant community, home to a scenic pier and some of the best surfing in the world. Other popular outdoor activities include fishing, cycling, hiking, scuba diving, and paddleboarding– to name just a few. However, even in the midst of all this beauty, residents can be harmed by the negligence of another individual or entity. This may include a car accident, medical malpractice, or a slip and fall.
At Salamati Law, we have over 30 years of experience advocating for victims who have been seriously hurt in personal injury accidents. If this has happened to you, you may wonder how you will put food on the table and pay the mortgage and utilities. Contact us today for a free consultation so we can answer your questions and put your mind at ease so that you can focus on healing.
How to Win Your Personal Injury Lawsuit
An experienced Redondo Beach personal injury attorney can advocate for you so that you can rebuild your life. As noted above, if your accident was caused by the wrongdoing of another person or entity, you might have grounds to pursue financial compensation through a personal injury lawsuit. To prevail in this claim, your personal injury lawyer in Redondo Beach will need to prove the following elements by a preponderance of the evidence:
The defendant owed a duty of care to you. This means that, in general, we all must behave in a way that will not harm others. A driver under the influence of alcohol or drugs, for example, violates that duty of care.
The defendant breached this duty of care. Perhaps the mall failed to ensure that the escalator was properly maintained, or maybe a doctor prescribed a medication to you without first checking to see if you had any medical conditions that the medication might exacerbate.
This breach is what caused your accident. Maybe the escalator malfunctioned and caused you to fall head over heels down to the bottom, or perhaps you took a medication that – unbeknownst to you– was dangerous given your preexisting condition.
You were injured in this accident. You may have severely injured your spinal cord when you fell down the escalator, or you may have suffered kidney failure– or maybe your loved one suffered a wrongful death— as a result of the doctor's mistake
Types of Damages You May Receive in a Personal Injury Claim
Many accident victims call our offices at Salamati Law after a car crash, construction accident, or animal attack and ask about the types of compensation they may pursue. Here are some of the more common types of damages a personal injury attorney in Redondo Beach, CA, can help you recover:
All medical costs, including transportation via ambulance or helicopter, visits to the emergency room, hospital stays, doctors' visits, surgeries, and procedures, imagining and x-rays, physical therapy, psychological therapy, assistive devices, prescription drugs, modifications to your home or vehicle, and in-home care.
Lost wages, both past, and future. It can bridge the gap between what you were earning before the accident and what you earn after you have recovered.
Pain and suffering. Chronic pain can cause emotional and psychological issues. You may be compensated for this suffering.
Loss of companionship, as your personal relationships may suffer due to the physical, emotional, and financial trauma you have experienced.
Loss of enjoyment of life, which is common among personal injury victims who can no longer exercise, socialize, or play with their children, to name a few examples.
These cases are often complex, as the defendant will not pay you what you need or deserve without a fight. Therefore, it's crucial to have an experienced Redondo Beach personal injury lawyer by your side. They can investigate and build your case, negotiate with the insurance company, and, if necessary, advocate for you at trial.
Contact a Personal Injury Attorney in Redondo Beach, CA
Our attorneys at Salamati Law have secured hundreds of millions of dollars for injured victims since we launched our practice in 1995. Our focus is to pursue and achieve justice on your behalf by maximizing the financial compensation that you and your family receive.
If you have been injured in an accident in Redondo Beach caused by another person or entity, call us today to book a zero-cost case review with a personal injury lawyer, a slip and fall attorney, or whatever specialty you need. We work on a contingency fee basis, meaning you will never see a legal bill from us unless you win.