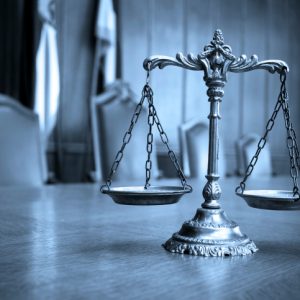 Following a personal injury, the medical bills are often the easiest part of a settlement to calculate, but they are just the tip of the iceberg when it comes to full and complete compensation. A significant part of a settlement or verdict may be a component representing pain and suffering.
What is pain and suffering?
The law recognizes the right of a personal injury victim to be made whole by way of an injury lawsuit. This includes the right to recover both the economic damages that are represented by clearly-defined numbers like medical bills and lost wages, as well as non-economic damages. In some special cases, a plaintiff may also be able to recover punitive damages to punish a defendant for egregious action.
Pain and suffering is one of the most common non-economic damages commonly awarded. It includes both physical effects like past and anticipated future pain, scarring, and limitations on activities, as well as emotional pain like depression, PTSD, and insomnia.
What is my pain and suffering worth?
Pain and suffering is much less precise to quantify than economic damages. Attorneys and insurance adjusters use rules of thumb to arrive at starting numbers that are then tweaked based on the circumstances.
Multipliers – The approach familiar to most people, the multiplier approach starts with a number easy to determine – the amount of the medical bills – and multiplies it by a certain factor. The factor is often between 1.5 and 4, and can vary based on the severity of the injury. The insurance industry often relied on computer programs that use a multiplier to arrive at pain and suffering settlement amounts.
Per diem – More commonly seen in trial, attorneys may assign a dollar amount for each day of pain and value the pain and suffering at an amount equal to that amount times the number of days the pain and suffering has lasted or is expected to continue.
The numbers arrived at by these methods are only guidelines. They can be impacted by the amounts typically awarded by juries in personal injury cases in that geographic location, the severity of the injury, likelihood of temporary or permanent disability, the credibility of the plaintiff, and even whether the injury is the type to gain extra sympathy if it were to be heard by a jury.
Obtaining pain and suffering compensation in Southern California
There are many factors that can impact a plaintiff's ultimate recovery of pain and suffering damages in southern CA. Speak with Los Angeles personal injury lawyer Sean Salamati to discuss your circumstance and whether you are entitled to pursue a claim.
At the Salamati Law Firm, we are dedicated to helping clients throughout Southern California hold those at fault responsible for their actions. We work with a team of experts and fight tirelessly for maximum compensation. Call today for a free, no-obligation consultation.
Additional California personal injury pain and suffering resources:
California Law Review, Placing a Price on Pain and Suffering: A Method for Helping Juries Determine Tort Damages for Nonmonetary Injuries, http://scholarship.law.berkeley.edu/cgi/viewcontent.cgi?article=1672&context=californialawreview
Justia, California Civil Jury Instructions (CACI) 3905A. Physical Pain, Mental Suffering, and Emotional Distress (Noneconomic Damage), https://www.justia.com/trials-litigation/docs/caci/3900/3905a.html