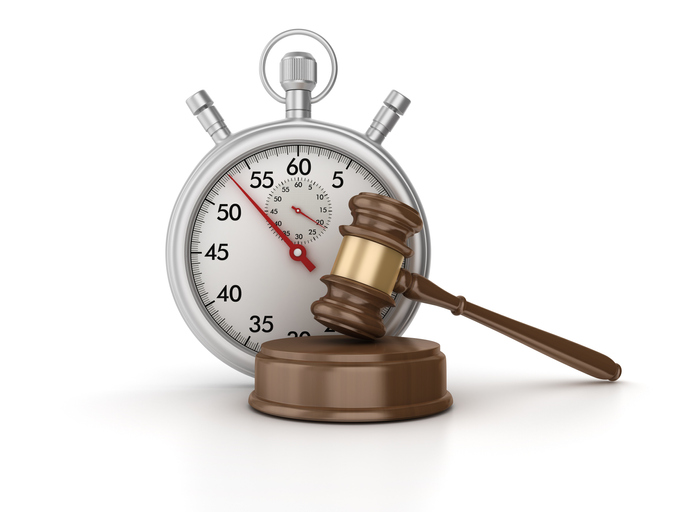 Time restrictions apply when it comes to filing a personal injury lawsuit in California. If you do not file your claim within the allotted window of time, you may lose your right to receive substantial money damages to cover the cost of your injuries, including medical bills and lost wages. Don't leave money on the table by failing to file your claim in a timely manner! Contact seasoned Los Angeles personal injury lawyer Sean Salamati to learn about the deadlines for bringing a claim and to find out how much your case might be worth.
California Statute of Limitations
California has a statute of limitations that governs how long an injured party has to file a personal injury lawsuit. A statute of limitations is a specific span of time, after which no suit can be brought.
If you or a loved one has been injured, impaired, or become ill due to the negligent actions of another party, you may be eligible to file a personal injury lawsuit. The other party can be a person, a company, or a service provider, such as a landlord or doctor. However, the injured party must file a claim within the timespan allowed by the statute of limitations.
The statute of limitations in California for personal injury lawsuits is two years from the date of the accident, or the date when the injured person first knew they were injured. Not all injuries or illnesses manifest right away. It can take years for a person whose workplace contained cancer-causing components, for example, to develop cancer.
What Is Negligence?
In all cases, to be negligent, the party you bring an action against must bear responsibility for either behaving in a safe manner or keeping property or clientele safe. A person, for example, is responsible for operating a car safely and according to California law. A company is responsible for maintaining the reasonable safety of its products and its workers. A landlord must keep her property safe for tenants. A doctor must do no harm to her patients.
The responsible party must have had time to rectify any unsafe conditions. A landlord, for instance, needs time to repair a broken stair. But the time cannot be unreasonable: unsafe conditions need to be fixed promptly. The time should be no longer than required to notice an unsafe condition and have it repaired.
If they do not act in accordance with safety standards, and either know their actions to be unsafe or should have known, they can be held liable for any personal injury that occurs as a result of their negligence.
For other parties to be liable, the injury, impairment, or illness you sustained has to have been caused by the actions. That may seem obvious, but it's part of the law. In other words, you may have a broken leg caused by slipping on ice. But for your landlord to be responsible, the ice you slipped on has to have been part of his property or directly related to it, such as the sidewalk in front.
If You Need a Personal Injury Attorney in California
If you were injured, impaired, or became ill because of another party's negligence, reckless behavior or wrongdoing, Sean Salamati will fight for your right to monetary compensation. The Salamati Law Firm has successfully recovered millions of dollars in damages for our clients. Call us today for a free consultation. There is no charge unless we win your case!
Additional References:
California Courts. Statute of Limitations. https://www.courts.ca.gov/9618.htm.
California Courts. Before You File Your Case. https://www.courts.ca.gov/12414.htm.