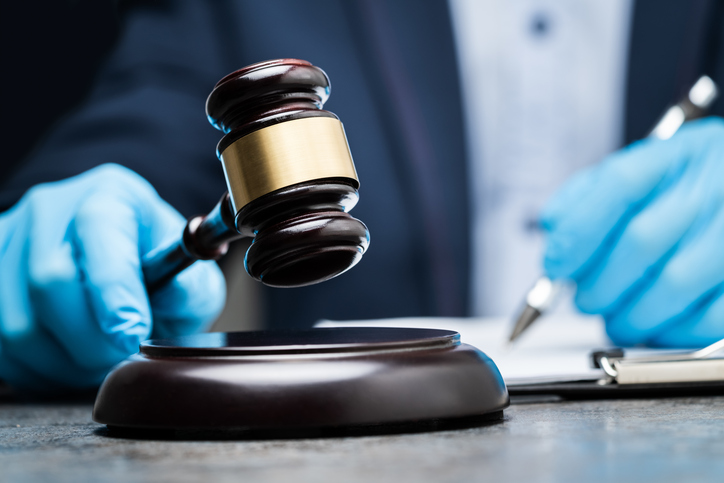 Like most other aspects of our lives, personal injury lawsuits have been affected by the COVID-19 pandemic. Lawyers, insurance companies, and courts have all had to adjust the way they operate, and some delays in the process may be inevitable. However, there is no reason to delay in reaching out to an attorney if you have been injured due to another person's negligence, as personal injury cases are still moving forward, and the sooner you begin the process, the sooner you can obtain compensation for your losses. Furthermore, statutes of limitation (deadlines by which you much file an injury lawsuit) have not been suspended, so waiting to initiate your claim for damages could result in your having to forfeit your right to compensation.
The economic downturn and historic unemployment rates that have characterized the pandemic have had a definite impact on personal injury litigation. Traditionally, in times of financial hardship some people choose not to reach out to a personal injury lawyer because they are worried about the cost of attorney fees. This is an unnecessary concern, however, since most personal injury lawyers work on a contingency basis, meaning that plaintiffs pay no legal fees upfront and nothing out of pocket unless they recover money damages.
Additionally, insurance companies will try to take advantage of troubled financial times by being more aggressive in making low-ball settlement offers, believing that injury victims are so desperate for funds that they will jump at the first offer and be willing to accept less than their claim is truly worth.
California personal injury lawyer Sean Salamati can help you navigate these and other challenges of personal injury litigation during COVID-19. Find out how much your injury case might be worth and what to expect on the road ahead during a free consultation. Meanwhile, here are some further ways that the pandemic is affecting personal injury cases.
Healthcare Might Be Put on Hold
Hospitals and doctors' offices around the country are treating an unprecedented volume of patients. COVID-19 patients are skipping to the front of the line in some locations, delaying the treatment of non-critical care and rehabilitation appointments. It is important for you to follow your medical provider's instructions, keep detailed notes about your own progress, and call in to a telehealth provider when needed. If you're not able to receive follow-up appointments in a timely manner, it could take longer for you to reach "maximum medical improvement," where we can get an accurate valuation of what your claim is worth.
You May Feel Greater Pressure to Settle
So many Americans are experiencing financial hardship now. As your medical bills pile up and you're forced to take time off work, you may be in this camp of people. An attorney can work with you to find financial options you may have overlooked to help you get by while you wait for your personal injury settlement. Often, lawyers can put a temporary halt on communications from bill collectors at this time. You may worry that the insurance provider is going to play hardball at the negotiating table to put pressure on you to settle for less than your case is worth, or you may worry that the defendant's finances are too strained to honor the payment agreement. The Salamati Firm will work hard for you to ensure you receive a fair settlement, paid in full.
Court Procedures Will Look Different
When the Coronavirus pandemic broke out, the Los Angeles Superior Court closed its doors to trials and non-essential matters through June 10, 2020. In April, Emergency Rule 11 allowed depositions to be conducted remotely, with the court reporter and other parties in different locations using Zoom. In addition to remote depositions, we have always used tools like the electronic sharing of exhibits, remote mediations, extensive written discovery, and virtual focus groups. These processes have enabled cases to continue moving along, despite social distancing protocols.
Contact a Los Angeles Personal Injury Lawyer
Whether you've been in a car crash, a slip and fall accident, or sustained another type of personal injury, the Salamati Law Firm is standing by to help. Though it may be tempting to wait until the threat of COVID-19 subsides, the clock is still ticking on the statute of limitations. Failure to initiate your personal injury claim within two years of the accident date could forfeit your right to pursue compensation through the civil court system, so it is in your best interest to contact a lawyer as soon as possible, regardless of how the pandemic plays out.
Our experienced lawyers work on a contingency basis, meaning you pay nothing out-of-pocket for legal representation, and only owe a legal fee after we recover money on your behalf. Fortunately, we can handle nearly all personal injury matters over the phone or computer, so there is no reason to avoid seeking the compensation you deserve.