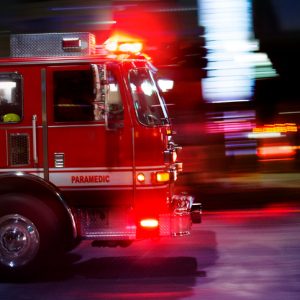 It has become a regrettable sign of the times that mass shootings occur frequently around the country. From this summer's shootings in a San Francisco UPS facility to the October 1 rampage in Las Vegas, which targeted a concert attended by many Californians, armed shooters take the lives of innocent bystanders, injure many more, and cause widespread trauma.
Often the shooters are killed in the incidents, so they cannot be brought to justice at a criminal trial.
But do the victims of shootings have legal recourse even if the perpetrator is dead? After all, the injured were hurt and families have lost loved ones due to another party's callous acts.
After a Mass Shooting, Civil Suits for Personal Injury and Wrongful Death Are Possible
Victims of shootings do have legal recourse for gun crime. They can bring civil suits for personal injury or wrongful death. Civil suits can compensate the injured for medical care, suffering, and lost wages. They can also compensate families of the deceased for pain and suffering and related losses.
A personal injury claim in southern California can be brought against a party deemed negligent. Negligence means that the party knew or should have known that conditions were potentially harmful and did not rectify the situation within a reasonable period of time. Wrongful death claims can be brought against parties deemed negligent if death occurred.
In many shootings, victims have brought legal claims against parties that failed to provide proper security or enabled shooters to go forward with their crimes.
Victims of this summer's UPS shootings in San Francisco, for example, have brought lawsuits against the company that provided security guards, United Parcel Service, and the landlord of the building where the shootings took place.
Victims of the Las Vegas shooting have begun to bring suits against the owner of the hotel where the gunman stayed, alleging that it was negligent to not have noticed the large packages he brought in, which were later determined to have concealed multiple weapons.
Lawsuits have also been brought against the makers of bump stocks, a device that allows guns to let out more bullets rapidly, and the promoter of the music festival, whose attendees constituted the majority of victims.
Call a Wrongful Death Lawyer Los Angeles Trusts
If you need a Southern California wrongful death lawyer, we can help. We have years of experience litigating personal injury and wrongful death cases. We will fight to see that justice is done.
Call the Salamati Law Firm for a free consultation today.
Additional resources on lawsuits filed by mass shooting victims and their families:
Castro, Karen. "Third Lawsuit Filed by Victim of 1 Oct. Mass Shooting." LasVegasnow.com. October 13, 2017. http://www.lasvegasnow.com/news/third-lawsuit-filed-by-victim-of-1-oct-mass-shooting/835131378.
Sernoffsky, Evan. "Victims in Mass Shooting at UPS Facility in SF File Lawsuits." SFGate. September 13, 2017. http://www.sfgate.com/news/article/Victims-in-mass-shooting-at-UPS-facility-in-SF-12192098.php.