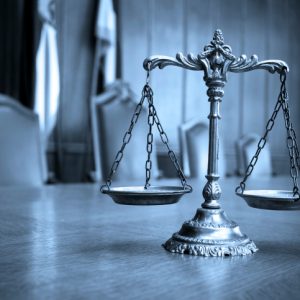 At first glance, it might seem rare for one spouse to file a personal injury lawsuit against the other spouse. However, this situation is more common than you might think. Furthermore, the act of suing one's spouse doesn't only happen in cases of marital separation or a pending divorce. In fact, it's quite possible for both spouses to maintain good relations with each other, yet still proceed with a lawsuit. Here's a quick breakdown of how and why this happens.
Interspousal immunity torts
Historically, it has been prohibited for one spouse to sue the other under interspousal immunity torts. Interspousal immunity is based on the concept that a woman's legal identity becomes inseparable from her husband's legal identity when the two marry. This legal concept originated prior to the strengthening of the women's rights movement in the U.S. Since that time, interspousal immunity has been abolished in nearly every state, including California.
Why one spouse might sue the other spouse
Personal injury lawsuits often stem from car accidents. If you consider that many spouses spend a great deal of time together in a vehicle, it makes sense that many accidents occur when two spouses are in the same car, and that in some of those accidents, one of the spouses is at fault for the crash. This is one reason why interspousal lawsuits are more common than you might think.
Furthermore, auto insurance companies are notorious for using every possible loophole to get out of paying for damages. If the insurance settlement won't cover the medical expenses and other damages, then it may be necessary to have a personal injury attorney file a lawsuit. The lawyer may file a lawsuit against one spouse on behalf of the other in an effort to force the insurance company to pay up. That's why an intermarital lawsuit doesn't necessarily indicate that the marriage is on the rocks.
However, some spouses can and do sue each other as the marriage is disintegrating. These lawsuits might stem from incidents of domestic violence, including physical and sexual assault. A personal injury attorney can file a civil lawsuit on behalf of a victim, even if there is a criminal case already pending against the spouse. The civil lawsuit may demand compensation for medical expenses, lost wages, pain and suffering, and emotional distress, among other damages.
What to know about domestic torts
When one spouse has intentionally inflicted harm on the other spouse, the civil lawsuit that may be filed may be referred to as a domestic tort. Like many other legal matters involving personal injuries, there is a statute of limitations. In California, this deadline is two years. However, the statute of limitations for false imprisonment is only one year. It's always best to seek legal guidance from an experienced personal injury attorney as soon as possible.
Where to turn for legal help in Los Angeles
Sean Salamati and his legal team at the Salamati Law Firm have extensive experience handling complex litigation. Each of our clients is given the highest level of compassionate, personal attention. During the past 20 years, our law firm has successfully recovered maximum compensation on behalf of our personal injury clients in southern California. Call now to request a confidential consultation with our Los Angeles personal injury attorney.
Additional resources on personal injury lawsuits: