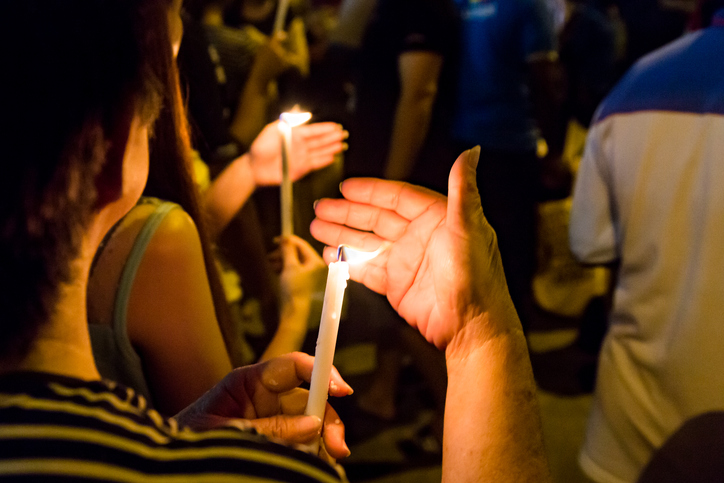 In the aftermath of the October 1, 2017 mass shooting at a country music festival in Las Vegas, the term "bump stock" became a household word and national point of contention. As legislators scramble to find ways to regulate the use of the firearm device, the manufacturer of the bump stock used in the Las Vegas massacre, Slide Fire Solutions, is facing a growing number of personal injury lawsuits filed by victims and the families of the deceased.
Were you or a loved one among the hundreds of unsuspecting victims of the Las Vegas mass shooting on October 1? Here at The Salamati Law Firm, our hearts go out to you at this terribly difficult time. No one should have to experience a tragedy such as this, but here in its aftermath our firm is dedicated to pursuing justice for those whose lives have been irreversibly altered by this terrible event.
Our personal injury lawyers are providing free legal consultations to victims of the Las Vegas shooting and their families. We'll help you sort through your legal options so that you can make an informed decision about the best course of action for you and your family.
If you choose to file a lawsuit, liable parties may include the hotel owner, the concert organizers, the estate of Stephen Paddock — and the bump stock manufacturer. Please contact our dedicated, compassionate attorneys today to learn more about how we can help.
Las Vegas shooter relied on bump stock firearm device
On October 1, 2017, an unassuming man named Stephen Paddock of Mesquite, Nevada, checked into the Mandalay Bay hotel with an arsenal of firearms. From a window of his suite, the 64 year old opened fire on the crowd attending the Route 91 Harvest Music Festival. In the few minutes between 10:05 and 10:15 PM (PDT), Paddock fired hundreds of rounds. Almost 550 concertgoers were injured. Fifty-eight were killed.
Paddock – who killed himself – has reignited the gun law debate that has held us captive for decades. But this time there has been a focus on bump stocks.
What is a bump stock?
A bump stock is a device one attaches to an existing semi-automatic rifle. Replacing the weapon's built-in stock, it adds a spring to the firearm. Pressed into the shooter's shoulder the bump stock literally bounces, or jerks, the rifle forward with each release of ammunition. This means the shooter does not have to pull the trigger as the trigger will move in his hand. The resultant rapid release of ammunition is akin to that of a machine gun.
Legislators try to address regulation of bump stocks
Before the shooting, bump stocks were known mostly in the firearm community. Now, the device is on everyone's lips, from Congress to the NRA and anti-gun factions, right down to the couple standing behind you at Starbucks.
Everyone is wondering why a bump stock would be legal and easily acquired. According to special agent Jill Synder at the Bureau of Alcohol, Tobacco, Firearms and Explosives, "The classification of these devices depends on whether they mechanically alter the function of the firearm to fire fully automatic. Bump-fire stocks, while simulating automatic fire, do not actually alter the firearm to fire automatically, making them legal under current federal law."
What we have here is a thin line of legality. While Washington has stated they are reviewing the bump stock classification, the fact is that the ATF did so in 2010 and decided the bump stock was a part, not a weapon, and ineligible for enforcement by the National Firearms Act or the Gun Control Act.
Legislative director of the Violence Policy Center, Kristen Rand says, "The ATF can't do anything about bump stocks without a change to the statute. Basically, all they can determine is whether or not a device causes a gun to fire in fully automatic mode, and it's banned, or it does not, in which case it can't be regulated."
Salamati Law Is a Resource for Victims and Families
Salamati Law will continue to zealously advocate on behalf of all victims of gun violence. If you or a loved one were a victim of the Las Vegas shooting in October, or any other instance of gun violence, please contact our dedicated wrongful death lawyers in Los Angeles for a free and confidential consultation about your case.
Additional "Bump Stock Lawsuit" Resources:
CDC, Firearm Mortality by State, https://www.cdc.gov/nchs/pressroom/sosmap/firearm_mortality/firearm.htm
Huffington Post, Here's A List Of All The Gun Control Laws Congress Has Passed Since Newtown, https://www.huffingtonpost.com/entry/gun-control-congress_us_566ec8dce4b011b83a6bc0cd