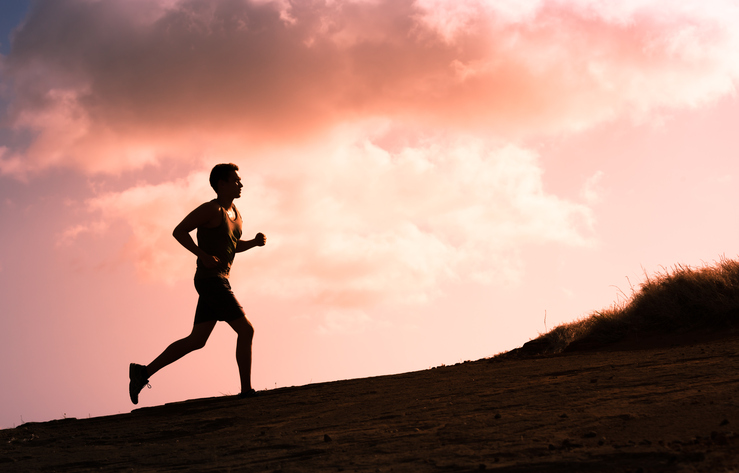 Despite Los Angeles's image as the car capital of the nation, where people drive even if their destination is across the street, southern California is home to millions of runners – and some of the best running destinations in the world.
Here are the 3 top places to run.
Mount Hollywood – Griffith Park, 4730 Crystal Springs Drive, Los Angeles
Yes, we are going to reference La La Land! If you saw Emma Stone and Ryan Gosling dancing around Griffith Observatory, you know about Griffith Park. But did you know that Griffith Park contains 4,300 acres, making it #10 among city-owned parks in the U.S. in terms of size? It's also home to the Los Angeles Zoo and the Greek Theater.
The running and jogging here are fantastic. Runners can choose from 53 miles of trails, fire roads, and bridle paths. Be sure to head up to the park's highest point, Mount Hollywood, and gaze over all of L.A.
West Loop – Elysian Park, 835 Academy Road, Los Angeles
A smaller park with a shorter but very pleasant path can be found here. Elysian Park encompasses 600 acres, and offers views of downtown and the San Fernando Valley. West Loop, at just under 2 ½ miles, is an easy, shady path. If you run with a dog in the morning before work, it's a good morning run for both of you.
Inspiration Point & Clouds Rest – Runyon Canyon, 2000 North Fuller
If you're in L.A., why not go Hollywood? Runyon Canyon Park spans 130 acres a short two blocks from Hollywood Boulevard. This is also great if you run with a dog, and a terrific weekend destination, with a 90-acre dog park where you dog can run free (i.e., off-leash).
Runyon Canyon is also an excellent introduction to the canyons. If you start at the Fuller Avenue entrance, you'll be going up from the canyon bottom toward the top, Clouds Rest to the east and then Inspiration Point. This is not an easy run – the canyons can be steep in stops – but it's a good work and very scenic to boot. If the weather is clear, you'll be able to see out to the ocean as far as Catalina Island.
Pedestrian Accident Attorney in Los Angeles
While Los Angeles offers some of the best running and jogging areas in the world, the proximity of runners and joggers with cars and other vehicles all too often causes pedestrian accidents. Whether you're been hit by a vehicle or suffered a sprain due to road conditions, we can help.
If you or a loved one has been in a pedestrian accident in southern California, we can help. We are experienced pedestrian accident lawyers in Los Angeles. Call attorney Sean Salamati today for a free initial consultation on your case. We will fight for your rights and maximum compensation.
Additional Resources:
Top 10 Best Running Trails in Los Angeles. Discover Los Angeles. https://www.discoverlosangeles.com/blog/where-run-los-angeles-las-top-10-running-paths
The Guide to L.A.'s Griffith Park. Discover Los Angeles. https://www.discoverlosangeles.com/blog/guide-las-griffith-park