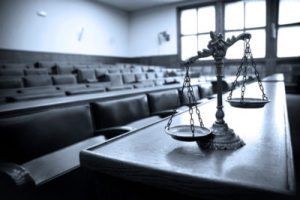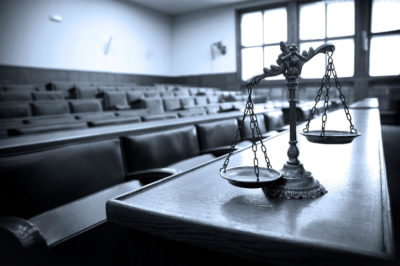 The largest mass shooting in U.S. history took place on October 1, when a gunman opened fire on a crowd attending the Route 91 Harvest Festival in Las Vegas. The alleged shooter, Stephen Paddock, killed 58 people, injured another 500, and impacted countless other witnesses in attendance and families of victims. Hundreds of individuals, including victims and family members, are seeking legal recourse through a series of lawsuits in California.
Though the shooting took place in Nevada, the lawsuits were filed in Los Angeles Superior Court. The lawsuits were filed in Southern California because most of the victims were treated here and it is the corporate home of the defendant Live Nation.
Mandalay Bay Hotel and festival organizers face Las Vegas shooting lawsuit
Last month, more than 450 victims and family members filed five lawsuits against Mandalay Bay Resort – owned by MGM Resorts International – and Live Nation – promoter of the Rt. 91 Harvest Festival. The lawsuits allege that the businesses did not do enough to prevent or minimize the attack.
According to the plaintiffs, Mandalay Bay, the hotel where Paddock was staying and from where he allegedly engaged in the shooting, unreasonably failed to prevent Paddock from stockpiling weapons in his room. It is also accused of breaching a duty by not calling the police for several minutes after Paddock reportedly shot one of its security guards. Live Nation is accused of not having adequate exits at the music festival and improperly trained employees.
Live Nation has not commented on the lawsuits. MGM Resorts, however, released a statement saying, "The incident that took place on October 1st was a terrible tragedy perpetrated by an evil man. These kinds of lawsuits are not unexpected and we intend to defend ourselves against them. That said, out of respect for the victims, we will give our response through the appropriate legal channels."
Las Vegas shooting victims face financial challenges
Many victims of the Las Vegas tragedy are in the midst of economic strain as a result of the shooting. Several funds have been set up for their benefit but the number of victims means many will receive any help toward medical bills and other expenses.
The largest concerted effort to help the victims, the Las Vegas Victims' Fund, has received a combined $16 million across several platforms including gofundme and a bank-hosted collection. However, with hundreds of victims, organizers announced the need to prioritize claims in such a way that some of those who were shot will not be able to collect from the fund.
It has been estimated that to match the payout to Orlando's Pulse nightclub shooting victims, the Las Vegas Victim's Fund would need at least $560 million. The efforts of the contributors are laudable but a favorable outcome in the recently-filed lawsuits could help those uncompensated victims pay outstanding medical bills and catch up financially.
The Salamati Law Firm fights aggressively to ensure injury victims see justice served. To speak with one of our Los Angeles wrongful death attorneys, call 1-888-259-4060.
Additional Information about Las Vegas Shooting Lawsuits:
Las Vegas Review-Journal, Las Vegas Victims' Fund to stop collecting donations Jan. 31, https://www.reviewjournal.com/crime/shootings/las-vegas-victims-fund-to-stop-collecting-donations-jan-31/
ABC7, Stanton sisters who survived Las Vegas shooting say they won't get help from $11M fund due to proposed rules, http://abc7.com/oc-sisters-who-survived-vegas-shooting-say-they-wont-get-money-from-fund/2710576/
Reuters, Hundreds of Las Vegas shooting victims file lawsuits in California court https://www.reuters.com/article/us-lasvegas-shooting-lawsuit/hundreds-of-las-vegas-shooting-victims-file-lawsuits-in-california-court-idUSKBN1DK2OX