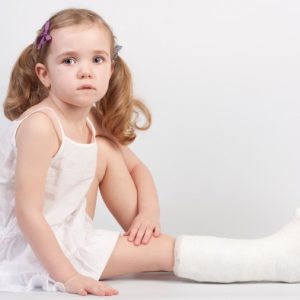 Toy stores are beefing up inventories with the latest products and gadgets as holiday shopping is in full swing. Once again, the consumer advocacy group World Against Toys Causing Harm, Inc. (W.A.T.C.H.) has published its nominees for the "10 Worst Toys" of 2016 in the hopes of keeping dangerous toys out of the hands of small children. The organization releases such a list every year in an effort to prevent needless toy-related injuries, which cause more than 250,000 emergency room visits annually.
W.A.T.C.H. is urging both parents and caregivers to take caution when buying toys for their children this holiday season, as many are sold without adequate warnings about choking, suffocation and injury hazards. Dozens of the recalled toys in recent years were found to have design or manufacturing defects, or were put on the marketplace without sufficient testing.
Safety advocates say that between 2010 and 2014, an estimated 61 American children died because of toy-related injuries. Their 2016 "10 Worst Toys" nominees spotlight some of the many hazards posed to children.
10 Most Hazardous Toys for 2016
According to the W.A.T.C.H. report, the following ten products have inadequate warnings and may be extremely dangerous for children.
Banzai Bump and Bounce Body Bumpers – Manufactured by ToyQuest, these inflatable suits worn by children allow kids to bounce off one another. However, there is no protective equipment included and this toy has a potential for impact injuries
Kids Time Baby Children's Elephant Pillow – Sold on Amazon, this plush stuffed animal comes with no warnings about the suffocation risks for infants.
Peppa Pig's Muddy Puddles Family – These cute figurines are marketed for children ages 2 and 3 or older, but without warnings about small plastic parts that pose choking hazards for this age group
Slimeball Slinger – Much like a slingshot, the Slimeball Slinger lets kids launch projectiles more than 30 feet, but the toy has the potential to cause severe eye injuries
Nerf Rival Apollo XV-700 Blaster – Nerf ammunition may be soft, but it can still result in serious eye injuries. The package includes photos of children wearing safety masks, though no protective gear is included.
Flying Heroes Superman Launcher – A winged superhero figurine sold at major retail outlets, this product has the potential for face and eye injuries when used by small children
Peppy Pups – This playpen toy, sold at ToysR US, is sold with a 31-inch long cord, posing strangulation risks to children aged 3 and younger.
The Good Dinosaur Galloping Butch – Marketed to children 3 or older, this T-Rex toy has a sharp plastic tail that can cause significant puncture wound injuries.
Warcraft Doomhammer – Blunt impact injuries are a potential danger when children play with this heavy weight plastic hammer
Baby Magic Feed and Play Baby – Two-year olds are encouraged to spoon feed this interactive baby doll, but the spoon is small enough that it could block a child's airway if used improperly
Los Angeles toy defect lawyers
The W.A.T.C.H. report, though helpful, is far from an exhaustive list of all toys that pose dangers for choking, strangulation, puncture wounds or impact injuries. If your child is hurt by a toy that is unsafe for its intended purpose, came without adequate warnings, or was defective in some manner, you may have grounds for legal action.
To learn more about filing a product liability lawsuit in Los Angeles, we encourage you to call The Salamati Law Firm for a free, no-obligation case review. Our veteran LA personal injury attorneys stand prepared to fight for maximum compensation. Call our offices today at 888-259-4060.
Resources
ToySafety.org, 2016 "10 Worst Toy" List http://toysafety.org/toy-safety/2016-10-worst-toy-list/
ToySafety.org, 2016, Nominee List http://toysafety.org/wp-content/uploads/2016/11/WATCH-2016-Press-Release-With-Nominees.pdf