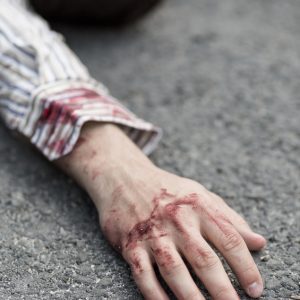 According to preliminary studies conducted by the National Safety Council, deaths in traffic accidents were up nine percent during the first half of 2016 compared to the same six month period in 2015. Unfortunately, this is consistent with a surge in auto accident fatalities which began two years ago.
According to the research, between January and June this year, somewhere in the vicinity of 19,000 people died in the U.S. in auto accidents. This is a noticeable 18 percent more than two years earlier during the same time period. During the recorded 2016 six month period, almost 2.2 million people suffered serious injury.
The Salamati Law Firm finds these numbers unsettling. If this continues, there could be over 40,000 fatalities by the end of September. There were over 35,000 deaths as a result of auto accidents in all of 2015 and it is considered the most dangerous year for driving since 2008, when over 37,000 died on the road. Sadly, this year is well on its way to "besting" those numbers.
More drivers on the road in 2016
It is believed the more stable the economy and the more affordable gas is, the more people will drive and travel, increasing the possibility of accidents. The Federal Highway Administration says there was a 3.3 percent increase in driving in the first half of 2016 compared to 2015. In fact, drivers set a record 1.58 trillion miles on the road. Average gas prices between January and June were 16 percent lower than the same period in 2015. Historically, fatality numbers tend to dip during economic strife like recessions, oil embargoes and, most recently, during the subprime mortgage crisis in 2007.
Of course, we can attach all the data and trends we want. It does not change the fact that somewhere and someplace in Los Angeles, another family will lose a loved one in an auto accident due to another driver's mistake. Running a red light, getting behind the wheel under the influence, speeding, texting or falling asleep at the wheel, are all hazards and have left families with immeasurable grief.
Speak with a traffic death attorney Los Angeles trusts
The Salamati Law Firm has met far too many families that regretted not getting in touch with a lawyer sooner rather than later. Insurance companies and lawyers for the other side will play sympathetic and understanding, but their job is to protect their interests. Our skilled Los Angeles wrongful death attorneys will ensure that the responsible parties will face the music to the full extent of the law and that all damages will be taken into account and factored into the compensation your family deserves.
If you have lost a loved one in auto accident as the result of someone's negligence, give the Salamati Law Firm a call and find out what can be done to hold the responsible accountable. All case reviews are confidential and free of charge.
Resources:
PBS, Traffic deaths up nearly 20 percent since 2014, government says, http://www.pbs.org/newshour/rundown/traffic-deaths-injuries-cost-205-billion-far-2016/
NPR, Traffic Deaths In 2015 Climb By Largest Increase In Decades, http://www.npr.org/sections/thetwo-way/2016/08/29/491854557/traffic-deaths-climb-by-largest-increase-in-decades