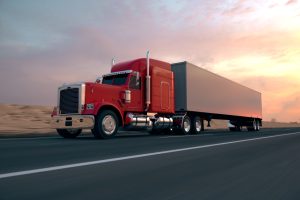 Fleeing the scene of a crash is illegal in California, but unfortunately, that doesn't stop negligent drivers from doing it anyway. Usually, hit and run drivers are operators of passenger vehicles, but one big rig driver recently attempted to flee legal repercussions by unhitching the trailer and taking off in the cab. The 18-wheeler crushed a pickup truck in Vernon, CA on April 30, 2016. The crash happened during the early morning hours. The trucker has yet to be identified, but the Vernon Police Department has identified a person of interest whom they believe may have vital information pertaining to the crash.
Person of interest identified
The person of interest has been identified as Guillermo Ortiz Jr. He has been described as a Latino male who is in his 20s. He has not been identified as the truck driver. "He's got information that we believe will be helpful with our investigation at this point, so we're asking that he come forward and contact us," said Detective Sgt. Brandon Gray of the Vernon Police Department. Gray went on to note that Ortiz is believed to be from out of state.
Pickup truck victims
Before the fatal crash occurred, the driver of the big rig is believed to have been involved in another hit and run crash. Police say that the trucker was involved in a minor crash in the area of Soto and 37th Street. Upon allegedly fleeing the scene of that crash, the trucker allegedly ran a red light at the intersection of 37th Street and Santa Fe Avenue. At that point, the big rig allegedly struck a Chevrolet pickup truck. The passenger was identified as 28-year-old Armando Murillo, a resident of Pacoima. Murillo was pronounced dead at the scene. Vernon firefighters had to use power tools to free the trapped driver of the pickup truck, which was flattened underneath the big rig. The driver, who has not been identified, was transported to a nearby hospital with minor injuries and is expected to survive.
Establishing liability in truck accident cases
In the event that the victims or family members of the victims of a truck accident decide to consult a lawyer about the crash, one of the first steps the lawyer will take is to try to establish liability. Liability simply means that a party is held responsible for the damages. In truck accident cases, driver error, including driver fatigue, is most often to blame for the crash. In cases that involve a hit and run, the truck driver is likely to face criminal charges, perhaps in addition to a civil lawsuit.
However, a truck accident lawsuit can identify more than one defendant. A personal injury lawyer might name the trucking company as a defendant, perhaps for failing to properly screen its employees or contractors and failing to implement sufficient training protocols.
For effective, compassionate legal advocacy services you can count on, turn to the personal injury attorneys at the Salamati Firm. Our lawyers offer complimentary, no-obligation case reviews to victims of truck accidents and other types of motor vehicle accidents. Families in the greater Los Angeles area can call 888-259-4060 to claim a free consultation.
Resources:
CBS News, Big-rig driver flees after deadly pickup truck crash, http://www.cbsnews.com/news/big-rig-driver-flees-after-deadly-pickup-truck-crash/
KTLA 5, 'Person of Interest' Sought After Vernon Hit-and-Run Leaves 1 Dead, 1 Injured: Police, http://ktla.com/2016/04/30/1-dead-1-injured-in-vernon-hit-and-run-driver-sought-after-unhooking-semitrailer-police/