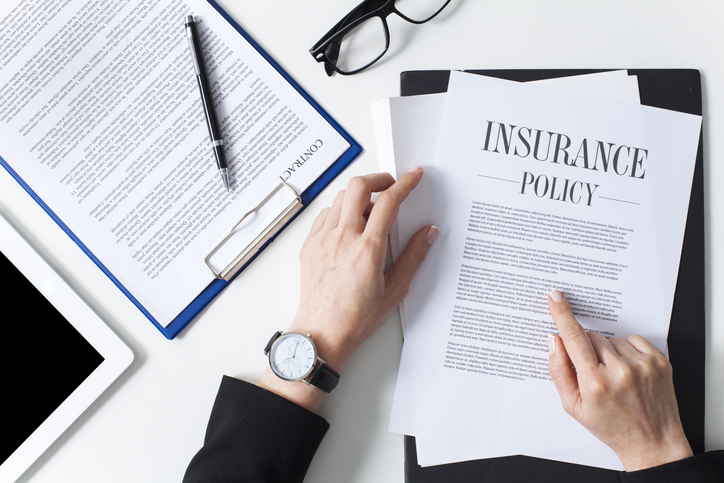 How much is a motorcycle accident lawsuit worth—is a question that commonly arises at Salamati Law's free personal injury consultations. Sometimes people want to know the average motorcycle accident settlement or the typical motorcycle accident verdict.
In truth, much work goes into case valuation. Each one has its own particulars, but several general factors influence how much a person may be entitled to. Understanding these variables can help you make the most informed decision on whether to settle, negotiate, or hold out for a trial.
Liability and Negligence
Your ability to collect any compensation hinges upon your law firm's ability to establish liability. California is a fault-based insurance state. This means the at-fault driver must pay for all damages. If you were driving your motorcycle at top speed and crashed in a one-vehicle accident, you are not likely entitled to anything.
On the other hand, if another party contributed to your accident, they may be liable for damages. Certain parties have a built-in "standard duty of care"—meaning motorists must exercise "reasonable care" on the road. Motorcycle manufacturers must market safe products. Governments must reasonably maintain the roadways.
California abides by a comparative negligence standard, which allows shared responsibility. Even if you were partly to blame for causing the crash, you could still collect compensation, albeit a reduced amount. For instance, if the total case value is $100,000, but it is determined you were 25% to blame, you would collect $75,000.
Liability and negligence can also be established through:
Police reports
Accident reconstructionist reports
Vehicle repair estimates
Photographic evidence
Witness testimony
Expert opinions (contingent on your law firm's resources and network)
The goal is to get the other party to assume 100% liability for causing the accident. This task could be easier if they were driving without a license, speeding, driving under the influence, driving recklessly, distracted driving, running a light, or otherwise breaking the law. Public perception may factor in here, as investigating police officers, insurers, judges, and juries tend to think of motorcyclists as daredevils who flout the laws.
Monetary Expenses
The goal of civil litigation is to "make plaintiffs whole again." Therefore, all related expenses can be claimed. You will need detailed records to ensure accurate compensation.
The bulk of economic damages involve medical expenses and lost wages. Other monetary expenses may include legal and court fees, property damage, and special damages like the amounts paid for household jobs you previously could do—such as cleaning, cooking, or driving.
Futuremedical expenses and lost wages are also provided for in a motorcycle accident settlement or verdict. It might take testimony from a vocational specialist or medical billing expert to help estimate these costs.
Type of Injury, Impact, and Prognosis
Motorcycle accident injuries tend to be severe by nature, as the bike weighs little compared to a passenger vehicle and offers little protection. If your injuries involved invasive surgeries and treatments and result in lasting or permanent impairment, you can expect a higher settlement or award.
Common injuries resulting in larger compensation amounts include:
Amputations
Broken bones
Burns or deep lacerations resulting in permanent scarring and disfigurement
Injuries that give rise to complications or result in multiple surgeries
Joint damage
Organ puncture
Paralysis
Spinal cord injury
Traumatic brain injury
The injuries caused by a motorcycle collision are not only physical but emotional as well. Anxiety, depression, loss of consortium, stress, and PTSD may not have a concrete dollar amount attached, but they are losses, nevertheless.
Compensation includes an estimated amount for all "pain and suffering" and losses in quality of life. To calculate non-economic damages, the courts may approve a daily per diem on the days spent in recovery or tally up the actual economic damages and multiply by 1-5x, depending on the severity.
Settlement or Trial
Whether a case settles or goes to trial can impact compensation amounts as well. Most cases resolve in a settlement, which is more cost-effective from a legal perspective. A fair settlement should at least cover all medical expenses, lost wages, property loss, long-term medical care, as well as an estimation of pain and suffering.
Insurance policy limits may determine the maximum compensation in some cases. In California, motorists must carry at least $15,000 in liability coverage. Carrying additional insurance, uninsured motorist coverage, or pursuing a personal injury lawsuit in court are potential ways to get a higher amount to cover your losses.
By comparison, a trial costs more but also typically results in greater compensation if successful. Your attorney will advise you on which option is right for your situation.
Have you been injured? Click here to call our office now!
Contact Us at Salamati Law for Expert Legal Representation in Southern California
No attorney can tell you exactly how much your insurance settlement or court-ordered award will be. However, you should be able to get a fair estimate of the compensation you are entitled to seek. Working with an established personal injury firm like Salamati Law will give you access to all the resources you need to pursue maximum compensation for your injuries.
You only pay a legal fee upon the successful resolution of your claim, so contact us for a free consultation with an experienced motorcycle accident lawyer in Los Angeles and get the motorcycle accident settlement you deserve.