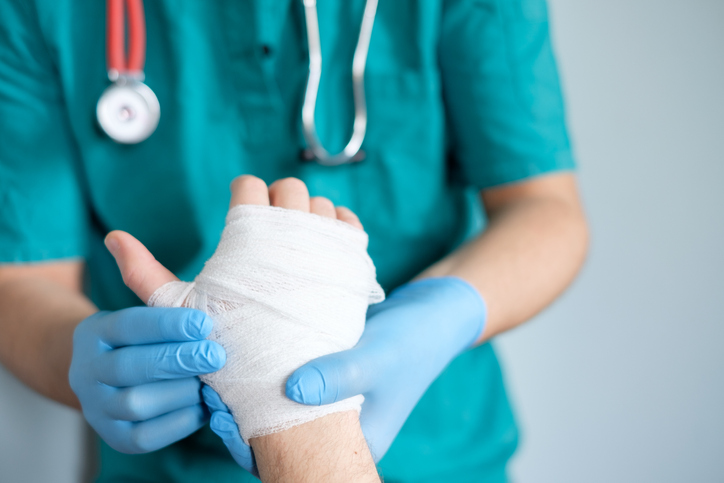 Your entire life can be upended if you are hurt in an accident. How will you pay for the medical bills, the mortgage, groceries, and tuition?
Fortunately, the legal system provides an avenue for financial compensation for your serious injuries. You can file a lawsuit with a Montebello personal injury lawyer. This monetary settlement can help you and your loved ones adjust to a new normal. Contact us at Salamati Law for a free consultation. With over 30 years of experience, we're proud to fight for the injured victims of Southern California.   
Types of Damages You May Pursue
Whether you injure your spinal cord in a motor vehicle accident on S.R. 60, suffer a Traumatic Brain Injury (TBI) in a slip and fall accident at Montebello Town Center, or are disfigured from a surgical error at Beverly Hospital– you may be eligible to recover financial compensation. In addition, if the negligence of another person or entity caused your injuries, you shouldn't have to foot the bill for your losses. Some of the types of damages you may seek in a personal injury lawsuit include:
All medical bills– which include visits to the emergency room, hospital stays, doctors' visits, surgeries, procedures, imaging and x-rays, assistive devices, prescription medications, physical therapy, psychological therapy, and in-home care.
Lost wages– which, in addition to your salary, may also include items such as vacation pay, sick leave, retirement contributions, and health insurance.
Loss of earning capacity covers the gap between what you were making and your earning potential when you return to work.
Pain and suffering cover chronic pain and the emotional and psychological toll it takes on you.
Loss of companionship– due to the physical, emotional, and financial strain caused by your injuries, some of your closest relationships may suffer.
What Do I Need to Prove?
To prevail in a personal injury lawsuit, you will need to prove that it was more likely than not– otherwise known as a preponderance of the evidence– that another person or entity was negligent. Your personal injury attorney in Montebello, CA, will need to establish the following four elements:
The defendant owed you a duty of care. Perhaps you were a motorist driving on the highway or a patron at a shopping mall. In these instances, we all have a reasonable expectation of safety.
The defendant breached this duty of care. For example, a motorist driving while under the influence of drugs or alcohol.
This breach is what caused your injury. The drunk driver was driving at excessive speeds when they rear-ended you, or you slipped and fell on the slippery surface in the grocery store.
You were injured in this accident. You may have suffered a broken leg and whiplash in a drunk driving crash. Or it may be that a loved one died as a result. If this is the case, contact a wrongful death lawyer.
You Can Still Win Even if You Were Partially Responsible
Personal injury accident victims often express concern because they may have been partially at fault. However, in consultation with an experienced personal injury lawyer in Montebello, you would learn that California is a pure comparative negligence state. Therefore, you can still receive financial compensation if you were less than 100 percent responsible for the accident.
Your share of the fault will be deducted proportionately from the total amount of damages you suffer. For example, if your slip and fall lawyer proves that you incurred $500,000 worth of damages and are deemed 20 percent responsible, you would receive $400,000.
Personal Injury Attorney in Montebello, CA
Consult with an experienced personal injury attorney in Montebelloas soon as possible following your accident. Since 1995, our attorneys at Salamati Law have been standing up for the rights of injured Californians. We take your pursuit of justice seriously, and our mission is to do everything possible to help you achieve that by maximizing your financial recovery.
If you have been injured in an accident caused by another person or entity in Montebello, call us today to book a free consultation with a skilled lawyer. You will never receive a legal bill from us unless you win your case.