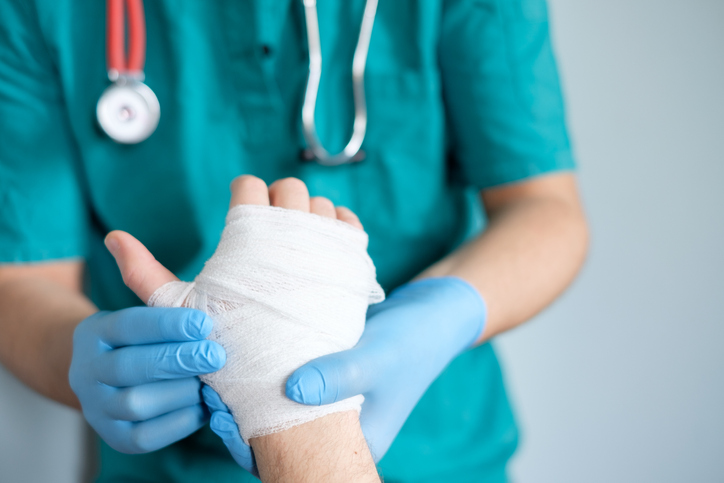 Whether you are driving on Interstate 105, at a neighbor's cookout in Lynwood Gardens, grocery shopping at WinCo Foods, or undergoing surgery at St. Francis Medical Center– if you are injured due to another person's negligence– you may have grounds for a personal injury lawsuit.
In the midst of the chaos and confusion, a Lynwood personal injury attorney can help you recover financial compensation for any injuries that you sustain as a result of the defendant's carelessness. At Salamati Law, we fight for the rights of injured victims in Southern California. Contact us today to schedule a free consultation.
Types of Accidents That Fall Under Personal Injury
There are many different types of accidents that an experienced personal injury lawyer in Lynwood may handle, including the following:
Animal attacks
Nursing home abuse
Medical malpractice
Defective products
Car, truck, bus, motorcycle, taxi, bicycle, or pedestrian crashes
Slip and fall accidents
Workplace accidents
This list is not exhaustive. Years of experience means we can answer your questions, so please contact us.
These Accidents Can Change Your Life Forever
Some of the serious injuries commonly associated with these accidents include:
Permanent disfigurement or scarring
Cuts and lacerations
Internal bleeding
Organ damage
Broken or fractured bones
Ligament sprains or tears
Neck, back, and spinal cord injuries
Head injuries such as Traumatic Brain Injury (TBI)
Amputations
Paralysis
Death
What Can I Do to Help Build My Case?
The fact patterns for each personal injury accident are unique. However, there are some steps that you can take in the immediate aftermath to help maximize the financial value of your personal injury claim. We recommend the following:
File an accident report with the police following a truck crash or an incident report at the shop where you slipped and fell.
Seek medical attention as soon as possible, even if you feel fine. The longer you wait after your accident and when you first see a doctor, the more you risk undermining the financial value of your claim.
Take pictures of everything that may help your case, such as your injuries, the accident scene, any property damage, the animal that attacked you, or the motor vehicle that hit you.
Consult with an experienced personal injury attorney in Lynwood as soon as possible. For example, a slip and fall lawyer will inform you about your legal rights and any pending legal deadlines.
An experienced lawyer knows that it is common for defendants in personal injury lawsuits to hire a private investigator to follow the plaintiff and take pictures. If, for example, you claim that you cannot walk due to a debilitating back injury, and then you are photographed in an aerobics class, the financial value of your claim could quickly plummet.
Personal Injury Attorney in Lynwood, CA
At Salamati Law, we have been fighting for justice on behalf of personal injury victims for more than 30 years. We do everything possible to maximize the amount of financial compensation you receive. In addition, if the injuries resulted in a fatality of a loved one, we have skillful and compassionate wrongful death lawyers to assist you.
In sum, if you have been injured due to the wrongdoing of another person or entity here in Lynwood, call us today to schedule a zero-cost consultation with a personal injury attorney in Lynwood, CA. We never send you a legal bill unless you win your case.