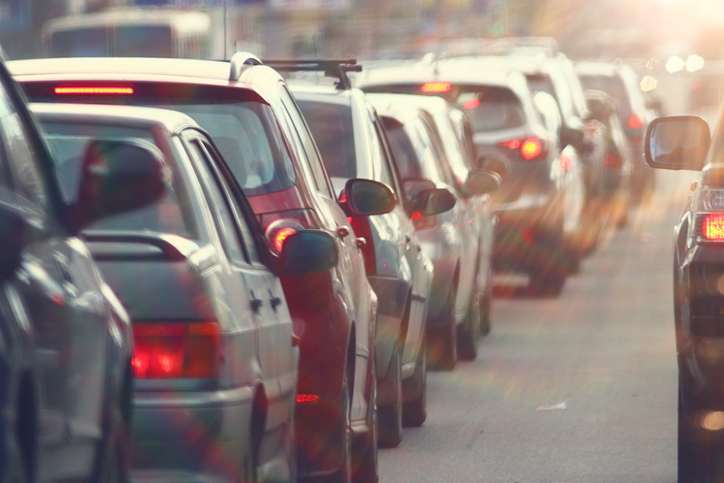 Traffic violations are a regular occurrence in California and elsewhere in this country. Some of the most common include speeding, drunk driving, improper lane changes, or reckless driving. However, one of the worst offenses is running a red light. It puts others on the road at serious risk, from drivers to bicyclists to pedestrians. It usually results in a serious injury or, even worse, a fatality. If this has happened to you, contact a Los Angeles auto accident attorney at Salamati Law. We have successfully taken on some of the most complex, challenging personal injury cases with excellent outcomes.
Consequences of running a red light
As per California Vehicle Code 21453(a): "A driver facing a steady circular red signal alone shall stop at a marked limit line–before entering the crosswalk on the near side of the intersection or if none, then before entering the intersection, and shall remain stopped until an indication to proceed is shown."
Therefore, if a police officer observes a motorist running a red light, they will be issued a traffic ticket for a moving violation. It's worth noting that California has some of the highest fines in the country–costing hundreds of dollars. If a person is issued a ticket for running a red light, they may have a viable defense, e.g., they might not have been able to see the red light because it was improperly placed, or perhaps the light itself was defective.
However, as noted above, the consequences of running a red light can also be deadly. A T-bone accident is usually the worst outcome. Generally, that driver will be deemed liable for damages from the collision. If you have been injured by someone running a red light, you will likely have a viable claim for personal injuries and damages and be entitled to compensation.
Common injuries from running a red light
Whiplash– Injury caused by a severe jerk to the head. The injury usually involves the discs, nerves, muscles, and tendons in your neck
Broken bones– Pelvic bone fractures are often considered the most common broken bones after car accidents.
Soft tissue damage– Sprains happen when a sudden impact jolts your body, so the ligaments that connect your bones become overstretched.
Traumatic brain injury– TBI happens when the head suddenly and violently hits an object or when an object pierces the skull and enters brain tissue.
Emotional and mental distress-Your injuries could mean that you are in constant pain. As a result, you may suffer from depression, loss of enjoyment in your life, or inability to perform the most basic tasks such as washing dishes or caring for your family.
Under California law, there are significant damages you can recover if you have been injured in a car accident. Some of these damages include receiving compensation for medical expenses, lost wages, as well as pain and suffering.
Contact a Los Angeles car accident lawyer for a free case review
Our team of skilled personal injury attorneys at Salamati Law is here to help you. We have the resources to thoroughly investigate your case to determine fault and will work with you to devise the best legal strategy for your case. Contact us today for a free consultation.