One of the most common violations for motorists is speeding. There is a broad spectrum of what constitutes speeding and the dangers associated with it. However, it remains one of the most common causes of car accidents and the injuries related to it. If this has happened to you, contact us at Salamati Law for a free consultation.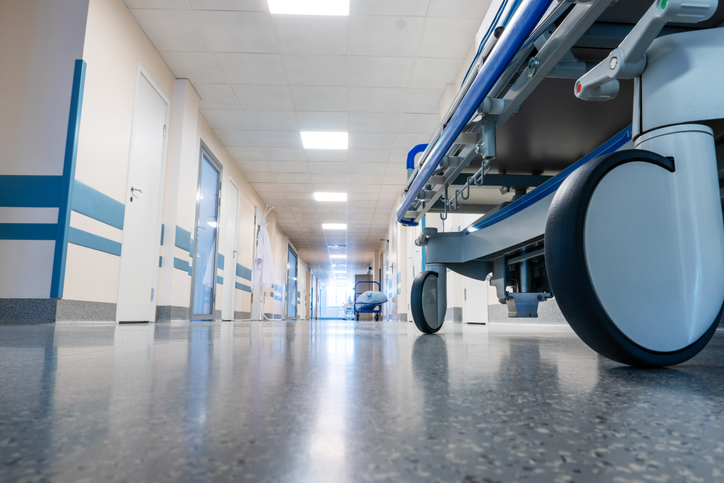 Factors That Determine if Your Speed is Safe
As a driver, when it comes to your speed, how safe you are depends on the road, traffic, and weather conditions. For example, driving 70 miles per hour may be perfectly safe on a highway, whereas that same rate of speed would be hazardous in a residential neighborhood. Similarly, even if the posted speed limit on a highway is 65, driving at a speed even approaching it could be dangerous if there is inclement weather.
Why is Speeding So Dangerous?
An experienced Los Angeles car accident lawyer understands that speed limits are carefully assigned based on the location and structure of the road. Driving at a speed higher than the posted limit reduces your reaction time to distractions or unexpected obstacles. For example, an animal, a stalled car, or an accident could suddenly appear in the road in front of you. The faster you are going, the more difficult it is to stop or take preventive measures.
Who is at Fault in a Speeding Car Accident in California?
To have grounds for a car accident lawsuit, you must prove that the other driver was negligent. One of the key elements of proving this is demonstrating that that driver breached their duty of care, and violating local traffic regulations qualifies. Therefore, if you were injured in a car crash where the other driver was speeding, they will very likely be held at least partially liable.
What are the Next Steps After Getting in a Speeding Car Accident?
If you are injured in a speeding car accident, the other driver may deny speeding when interviewed by the police or insurance company. Assuming you are not too injured to do this, there are some steps you can take in the immediate aftermath of your crash. These will increase your chances of being able to prove that the other driver was exceeding the speed limit:
Take pictures of the damage caused by the accident, including both vehicles and any injuries incurred by you or other vehicle occupants.
Take pictures of the road and weather conditions. Things can change over time: construction may be completed, traffic patterns may vary, and inclement weather can lift. By documenting what it was like at the time of your crash, you can build your best case. For example, the other driver may have been driving just under the speed limit, but that may still have been an excessive speed if there was heavy traffic, dense fog, or wet roads.
Collect the contact information of any eyewitnesses to your accident. If you say the other driver was speeding, and they deny it, it may just be your word against theirs. But if you have multiple eyewitnesses who claim that they saw the defendant speeding as well, your case becomes much more credible.
Take pictures of the surrounding area. Many businesses and private residences now have 24-hour surveillance cameras on their property. Depending on where your crash occurred, some of these property owners may have captured that footage.
Injuries Commonly Suffered by Speeding Car Accident Victims
In a car accident, a general rule of thumb is that the faster one or both vehicles were driving, the more severe the resulting injuries will be. Unfortunately, speeding car crashes often cause serious, life-changing, or even fatal injuries. Below are some of the injuries commonly associated with speeding car accidents:
Lacerations and cuts
Bone breaks or fractures
Ligament damage
Organ damage
Internal bleeding
Neck, back, or spine injuries
Head injuries, such as Traumatic Brain Injury (TBI)
Disfigurement or scarring
Amputations
Paralysis
Death
Speeding Car Accident Lawyer in Los Angeles
At Salamati Law, we strongly advise that you consult with an experienced speeding car accident attorney in California. They will help you to understand your legal rights, gain an idea of the potential value of your claim, and decide whether or not hiring an attorney is right for you.
For more than a quarter of a century, we have been helping injured victims stand up for their rights and push for maximum financial compensation. We work hard to achieve justice for victims of speeding car accidents in Los Angeles.
Contact Us at Salamati Law for a Free Consultation
If you have been hurt, call Salamati Law today to arrange a cost-free consultation with a speeding car accident lawyer in California. You will never receive a bill from us unless you win your case.