Even the most careful of drivers make mistakes from time to time. Yet, some of them routinely behave recklessly behind the wheel—endangering other motorists and pedestrians. Reckless driving is an epidemic in Southern California, causing serious injuries and costing lives. And because it can occur anywhere—on a freeway or in a parking lot—it can affect anyone.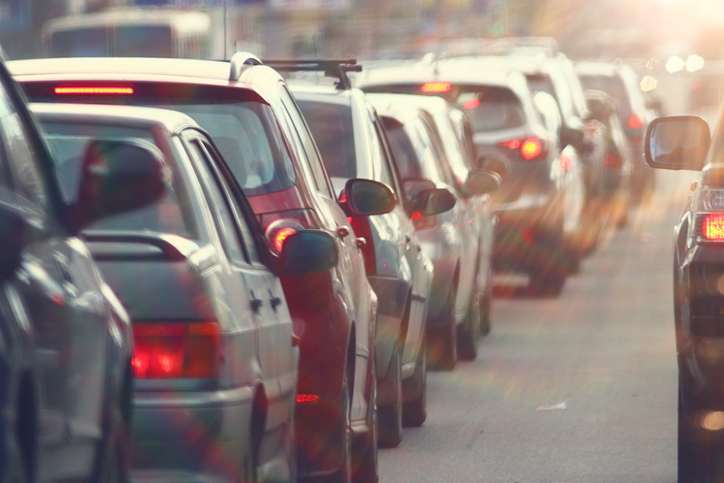 If you or a loved one were harmed by an act of recklessness or aggression on the road, you need the legal guidance of an experienced reckless driving lawyer. At Salamati Law, we routinely handle these kinds of cases in California. We bring the full capabilities of our investigative team to each case, leaving no stone unturned.
What is reckless driving?
The California Vehicle Code defines reckless drivers as those who drive with "willful or wanton disregard for the safety of persons or property." This is a broad definition that applies to a variety of unacceptable driving behaviors. It encompasses road rage, for example, as well as excessive speed.
Note that one defining characteristic of reckless driving is willfulness. In other words, the driver is deliberately ignoring the need to exercise a reasonable standard of caution—such as illegal street racing.
Reckless Driving Examples Involving Vehicles
Since the legal definition of reckless driving is so broad, many types of infractions fall into this category—some of the more common ones include:
Use of excessive speed – If you're driving five miles per hour over the speed limit, you're probably not going to get pulled over for reckless driving. On the other hand, a person driving 20 mph over the limit would.
Tailgating – Drivers who fail to maintain a safe distance between vehicles demonstrate a wanton disregard for the safety of others.
Failure to signal – The failure to signal lane changes or a turn onto another road can be hazardous and is a common cause of accidents.
Impaired driving – It's unlawful to drive while impaired by alcohol, recreational drugs, or even prescription medicines.
Distracted driving – Yes, distracted driving can be considered a form of reckless driving. If an individual is eating a meal, texting, or otherwise engaging in anything unrelated to driving, the car can swerve, and may fail to stop in time from striking another vehicle.
What can the legal system do about reckless drivers?
A case of reckless driving may be handled with either a criminal or a civil complaint—or both. Criminal and civil cases will proceed separately and independently, even when they deal with the same incident. Under the California Vehicle Code, a person convicted in a criminal court of reckless driving will receive a mandatory minimum of five days in jail (up to 90 days) or a fine of $145 to $1,000, or both.
A Los Angeles car accident attorney at Salamati Law can file a lawsuit against a reckless driver. We'll use all possible legal strategies to secure maximum compensation on your behalf. You could receive compensation for the following:
Related medical expenses and ongoing care needs
Pain and suffering
Lost wages and loss of earning capacity
Property damage
Contact a reckless driving car accident lawyer in Los Angeles
If you've been the victim of a reckless driver in Southern California, you need legal guidance you can trust and aggressive representation to secure maximum compensation for your losses. At Salamati Law, our Los Angeles car accident attorneys have secured millions in jury awards and settlements for our clients.
We are committed to tirelessly pursuing justice to help our clients move forward with their lives. Our staff speaks Spanish and Mandarin, among other languages. Contact us today to schedule your complimentary, no-obligation case review.