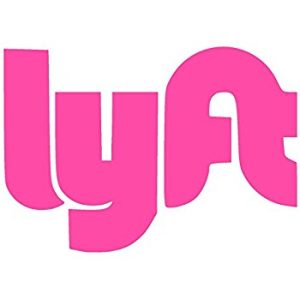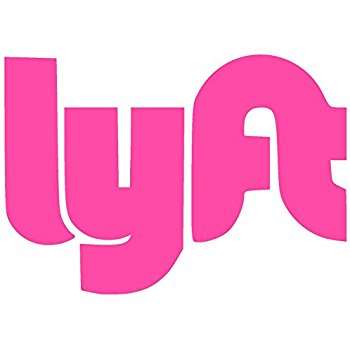 Car accidents are nothing new but Lyft and ride-sharing accidents, relatively speaking, are. Rider-sharing companies, drivers, and insurance carriers are still working out the logistics of liability and coverage when a passenger is injured. If you are injured in a Lyft accident in Los Angeles, the experienced professionals of the Salamati Law Firm are here to get to the bottom of the liability questions in your accident so you can receive the compensation to which you are entitled.
Is Lyft safe?
Safety is always a relative question. If you have been drinking or are otherwise impaired, Lyft is generally going to be a safer choice than driving yourself. Ride-sharing advocates praise the Lyft app for allowing both drivers and passengers to complete transactions without cash, reducing the risk of crime that has been associated with taxis.
When it comes to accidents, though, Lyft is not generally more or less safe than other options and Lyft vehicles have been involved in serious accidents in California and elsewhere. However, the role of insurance, which protects innocent passengers from financial loss, is less developed in ride-sharing situations so it is important to have an experienced legal advocate on your side after a Lyft accident.
Who is liable for a Lyft passenger accident?
In many ways, Lyft accidents are just like other auto accidents in California – negligent parties can be found liable for the losses their negligence causes. The difference is that if the driver of the vehicle is working for Lyft, the company may be vicariously liable for the driver's actions.
If you are injured as a Lyft passenger, there are several scenarios:
The Lyft driver is at fault – Lyft accident insurance will be available up to the policy limits; if the driver also has personal ride-share insurance, this may offer you additional benefits
Another driver is at fault – the other driver is liable and his or her insurance should pay for your injuries; if the other driver is uninsured or underinsured, Lyft's UM/UIM coverage will pay your damages.
Am I covered by Lyft accident policy?
Lyft drivers are automatically covered by Lyft's insurance when they are driving for the company. This coverage is broader in California than in most other states but it may still leave some gaps.
It covers:
Period 1 – when the app is turned on but there is no match – coverage limit is only $50,000 per person, $100,000 per incident, and $200,000 in excess coverage
Periods 2 and 3 – when the driver is online and either has a ride request or a passenger on board – policy provides auto liability and uninsured/underinsured motorist coverage up to $1 million, and contingent collision and comprehensive, with a $2,500 deductible.
Under state law, a Lyft driver's personal auto policy will not cover a ride-sharing accident unless the driver purchased separate ride-sharing coverage.
How to file a Lyft lawsuit
Injured passengers often wonder how to sue Lyft but Lyft is not usually the defendant in a ride-sharing accident lawsuit.
Even when another party like an insurance company or an employer may ultimately pay the award, a Lyft accident lawsuit is typically filed against the at-fault driver. In rare circumstances it may include the company but a California ride-share accident lawyer can help you determine when that is necessary.
Value of a Lyft accident settlement
In a Lyft accident in California, the negligent party is liable for the economic and non-economic losses sustained by the injured party.
Economic losses include:
Medical bills
Lost wages
Rehabilitation expenses
Non-economic losses include:
Disability and disfigurement
Emotional distress
Non-economic losses are often the most significant part of a Lyft lawsuit settlement but by their nature their calculation is less straightforward. A Lyft accident lawyer at the Salamati Law Firm can help you determine how significant your non-economic losses are and convey this to the necessary insurance adjusters or a jury.
What to do if you are injured as a Lyft car accident passenger
Check yourself for injuries
File an accident report – even if the driver is resistant
Take note of the scene – collect the contact information of others involved and witnesses, and even take photos of the vehicles and location where the accident occurred
See a doctor – go to the emergency room if you are seriously injured but visit your doctor as soon as possible even if you do not know that you are injured because some injuries are not immediately apparent
Speak with a Lyft accident lawyer, and do not sign anything without your attorney's review
Consult with a California Lyft accident lawyer
In general, the more parties that are involved in an accident, the more complex the issue of liability becomes. Lyft accidents include the added confusion of drivers and the ride-sharing companies they drive for, as well as both parties' insurance companies. It is no surprise that the typical Lyft passenger is overwhelmed by the task of sorting through these issues. Similar issues exist for those injured in Uber accidents.
Getting to the bottom of a complex liability question is nothing new for the Salamati Law Firm. Los Angeles car accident attorney Sean Salamati understands the physical and financial effects that a serious accident has on those involved and their families; he fights to recover those damages that can crush an individual or his or her family, including ongoing medical and rehabilitation costs and lost wages. Call the Salamati Law Firm in Los Angeles today at 1-888-259-4060 to schedule a free confidential consultation.
Additional Lyft accident resources:
California Department of Insurance, New insurance rules for ride-share companies and drivers take effect today, http://www.insurance.ca.gov/0400-news/0100-press-releases/2015/release067-15.cfm
California Department of Insurance, California Insurance Products Available to TNC Drivers, http://www.insurance.ca.gov/01-consumers/105-type/82-TNC-Ridesharing/upload/1-12-17TNCProductApprovalChartPublic.pdf
Lyft, California Driver Information, http://www.insurance.ca.gov/01-consumers/105-type/82-TNC-Ridesharing/upload/1-12-17TNCProductApprovalChartPublic.pdf