If you have been injured in a car accident, there is a chance that driver fatigue played a role in causing it. Fatigue impairs a motorist's ability to drive in ways that are similar to alcohol. Given the risks associated with driving while drowsy, it's possible to pursue legal action following a collision.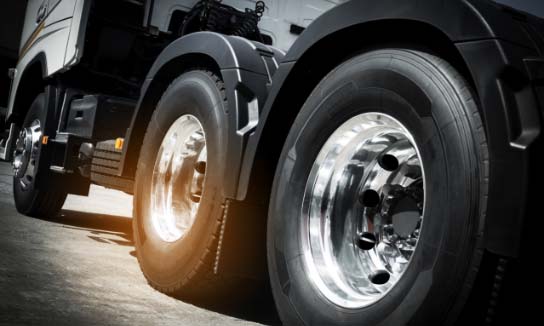 Moving forward with a lawsuit on your own can be daunting. The other side is likely to have an attorney and building a personal injury case is challenging without legal experience. However, a Los Angeles driver fatigue accident attorney from Salamati Law can help you recover fair compensation for your injuries. We have a wealth of knowledge and fight for our client's rights to receive the highest damages award so they can rebuild their lives.
Who is at fault in a drowsy driving car accident in California?
In a case where fatigue plays a role, the drowsy driver is probably liable. However, every accident is different. To establish that you are entitled to financial compensation, you must prove that the defendant was negligent. We can help you prove fault in cases that involve driver fatigue car accidents in Los Angeles.
In total, there are four elements for proving negligence. These elements include a duty of care, breach of that duty, causation, and damages. Every driver has an obligation to operate their vehicle safely. When drowsy drivers lose control of their vehicle and cause an accident, they breach that duty.
What are the next steps after getting into a drowsy driving car accident?
If this has happened to you, there are several important steps you should take to protect your legal rights. Each of these may improve your chances of recovering fair compensation from the negligent driver who struck you, and they include:
Seek medical treatment at once
Follow the instructions of your doctor
Take photos at the scene
Secure the other driver's insurance information
Identify any witnesses
File a report with the police
Talk to a Los Angeles car accident attorney
While all of these steps are important, your choice of a personal injury attorney will play an essential role. At Salamati Law, we will guide you through the litigation process and ensure you take all the steps needed to maximize your financial recovery.
Drivers at risk of drowsy driving
Any time a motorist gets behind the wheel without getting enough sleep, they risk allowing fatigue to increase the risk of a dangerous collision. That said, some individuals are more likely than others to face an increased risk, and they include:
Young drivers. Young drivers are more likely to stay up late or keep odd hours.
Commercial drivers. Drivers of commercial trucks routinely face fatigued driving issues. They are known for driving for long hours each day, and some push past the number of hours allowed under federal guidelines.
Late shift workers. People who work the night shift often struggle with fatigue. The human body is not accustomed to sleeping during the day and remaining awake at night, which can increase the chances of a fatigued driving accident.
Sleep disorders. Some people are unable to get restful sleep due to medical issues. Certain sleep disorders like sleep apnea or insomnia may leave a driver fatigued despite their best efforts to get a good night's rest.
Driver Fatigue Car Accident Lawyer in Los Angeles
If your accident occurred due to a drowsy driver, a Los Angeles car accident lawyer might be able to help. Our firm understands how to hold drowsy drivers accountable for their carelessness. If you are ready to pursue a personal injury case, our team at Salamati Law is here to help. Contact us right away for a free consultation.