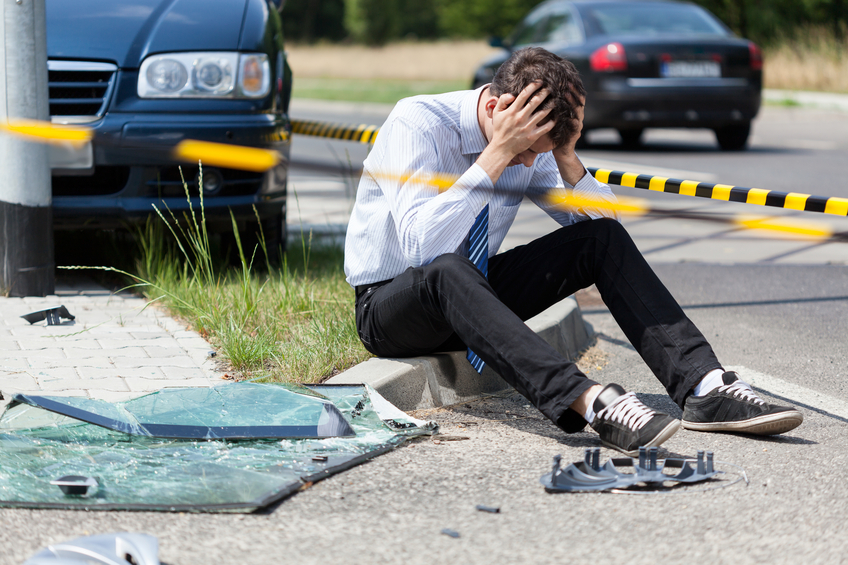 You can sue for emotional distress after a California car accident. Even if you do not suffer any physical injuries in a crash, you can still file a lawsuit for Intentional Infliction of Emotional Distress (IIED) or Negligent Infliction of Emotional Distress (NIED) following high speed accidents or drunk driving crashes. At Salamati Law, we take pride in fighting for the rights of residents of Southern California who have been injured due to negligence. If you've been hurt or are suffering from emotional distress, contact us to schedule a free consultation.
What is Intentional Infliction of Emotional Distress?
An experienced Los Angeles car accident lawyer from our firm can help you recover financial compensation for the emotional distress you have suffered.

To prevail in an IIED lawsuit, you will need to prove by a preponderance of the evidence that the defendant:
Engaged in malicious behavior
Intended to cause emotional distress to you
Behaved in a way that caused you to experience emotional distress
How to Win Your NIED Case
As you might expect, the bar is slightly lower to prove an NIED, as intent is not required. To win, your Los Angeles car accident lawyer will need to prove that the defendant:
Acted in a negligent manner
You suffered severe emotional anguish
The defendant's actions are what caused your extreme emotional anguish
Examples of Emotional Distress You May Have Suffered
While the physical injuries you may sustain in a car crash can be severe, the resulting emotional trauma can be just as bad, if not worse. Your anguish must rise above hurt feelings.
Moreover, your case will be stronger if you confirm that you have been diagnosed with one or more of the following:
Anxiety
Depression
Post-Traumatic Stress Disorder (PTSD)
Fear
Shock
Grief
Insomnia
How to Build Your Emotional Distress Claim
In addition to a diagnosis from a mental health professional, there are other types of evidence that your Los Angeles personal injury attorney may utilize to help prove your case.
For example, presenting the following evidence may help:
Daily journal entries in which you document your anguish
Sworn testimony from you and those who see you frequently
Pictures or videos showing a change in your behavior or mannerisms since the accident
Social media posts by your or others
Prescription records
Medical records
Why Your Lawyer Matters
Insurance companies may try to minimize the value of your emotional distress claim or even deny it altogether. We advise that you consult with an experienced lawyer as soon as possible. They can help you understand the strengths and weaknesses of your claim, how to build your case, and the approximate financial value of your claim. If you hire the right attorney, they may be able to help you maximize the amount of financial compensation you receive.
Contact our team of Los Angeles car accident lawyers for a free consultation
Since 1995, our lawyers at Salamati Law have been litigating against insurance companies on behalf of injured victims. As a result, we have recovered hundreds of millions of dollars on behalf of our clients. We aggressively pursue justice. If you have suffered emotional distress after a California car accident, call Salamati Law today to schedule a zero-cost consultation. We will never send you a bill unless you win your case.