Prime Time, FlyAway, and other shuttle services offer convenient transportation to and from the Los Angeles International Airport. While LAX shuttle services are cheaper and often more convenient than taxis, they are just as prone to accidents. Whether caused by a negligent shuttle operator, a careless driver, or mechanical failure, these accidents can give rise to serious injuries and financial losses.
LAX shuttles are classified as common carriers under California law and owe a special duty to take care of passengers they are carrying. In this respect, shuttle companies must ensure their vehicles are regularly maintained and safe to operate. They are also charged with screening employees and making sure they are properly trained for the job. When this duty is breached, and injury results, passengers should seek legal guidance from an experienced Los Angeles bus accident attorney.
Los Angeles LAX shuttle accident lawyer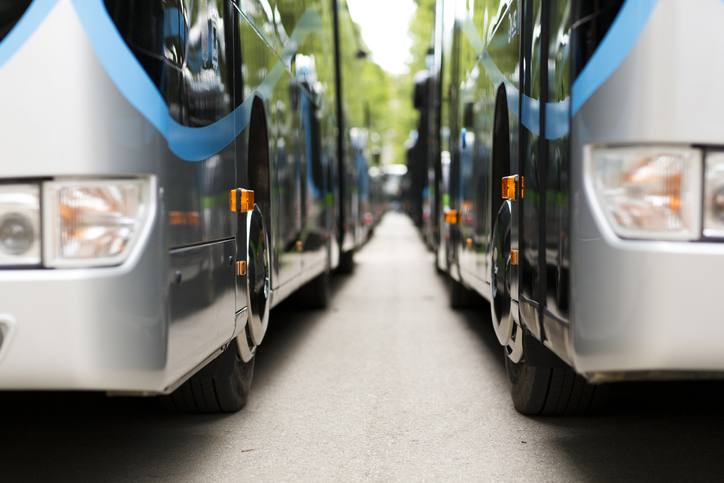 At Salamati Law, our LAX shuttle accident lawyers have ample experience holding both public and private companies responsible for their negligence. We have the resources and knowledge to build a solid claim that demands maximum compensation for your suffering.
If you were injured in an accident on a FlyAway Bus or another airport shuttle, you shouldn't have to bear the burdens of another party's wrongdoing. With a skilled legal advocate in your corner, you stand a good chance of securing full and fair reimbursement for your medical costs, loss of income, pain, and emotional suffering.
In order to successfully bring a claim against a Los Angeles airport shuttle bus company or operator, the following four elements must be proven:
The defendant owed a duty of care. Under California civil code, "Common carriers must use the highest care and the vigilance of a very cautious person."
This duty of care was breached.
The breach of the duty of care caused the plaintiff's injuries.
The plaintiff suffered injuries and financial losses as a result of the defendant's actions.
Through meticulous investigations, our legal team can show if a common carrier failed to use reasonable skill to provide everything necessary for safe transportation. This is often established by proving that traffic laws were violated, safety regulations were ignored, or that the shuttle bus operator failed to use reasonable and ordinary care to avoid accident or injury.
Causes of FlyAway Bus and shuttle accident
Some of the more popular LAX Airport shuttle services like FlyAway, Prime Time, and Super Shuttle are used by thousands of people every day. As common carriers, these shuttle buses owe a higher standard of care to their passengers, and as such, they may be held liable when negligence causes harm.
A personal injury lawsuit may be warranted if a shuttle bus accident stems from:
Poor driver screening and training
Alcohol or substance abuse
Fatigued driving
Speeding or other traffic violations
Driver distraction
Defective or malfunctioning equipment
Many of these common carriers are operated by large companies with deep pockets, who can afford the very best legal representation. Hiring a qualified personal injury lawyer is invaluable when it comes to leveling the playing field and obtaining the settlement money you deserve. Here at Salamati Law, our trial expertise provides significant leverage against insurance companies that try to minimize liability.
Fair compensation for your injuries
Given their size and characteristic cargo, airport shuttle bus accidents can result in traumatic injuries that require hospitalization and extensive medical care. Soft tissue damage, broken bones, contusions, lacerations, whiplash, head trauma, and spinal cord trauma are just some of the injuries suffered by passengers.
It is our goal to help injured clients move forward with their lives, and financial reparations from negligent parties are a large part of this process.
Damages available to claimants may include:
Medical expenses – past, current, and future
Lost income and wages
Loss of future earnings
Emotional distress
Pain and suffering
Disability and disfigurement
Punitive damages
Effective representation for victims of shuttle bus accidents
When you partner with Salamati Law, you're not just hiring an LAX shuttle accident attorney, but a team of seasoned investigators, legal support staff, and expert witnesses who are here to support you and hold negligent parties accountable.
Best of all, it costs nothing to speak with a Los Angeles personal injury attorney about your case. The consultation is free, and there are ZERO costs unless we settle or win your accident claim.