Passenger cars and motorcycles share the roads with 18-wheelers and other commercial trucks. Accidents with these oversized vehicles are some of the most catastrophic events on Inglewood's roadways. The stark reality is that over 70 percent of all fatal passenger vehicle crashes involve a tractor-trailer or large truck.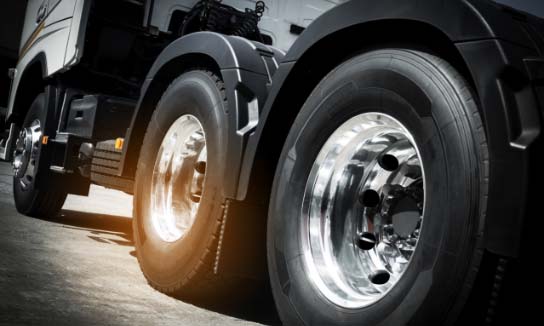 When truck accident injuries and fatalities result from another party's negligence or reckless actions, victims have the right to pursue economic compensation. If this has happened to you, get expert representation from a truck accident lawyer in Inglewood at Salamati Law. Our dedicated legal team provides results-driven advocacy and leverages years of litigation experience handling cases just like yours.
We have successfully recovered millions of dollars in settlements for our clients and specialize in serious injury cases. Schedule a free and confidential consultation with an Inglewood personal injury lawyer who understands your pain and is not afraid of insurance companies.
Truck Accident Attorney in Inglewood, CA
At Salamati Law, our attorneys and support staff conduct independent investigations of your accident to determine liable parties. We work with veteran investigators, accident reconstructionists, and engineering experts to build a solid claim for damages.
We don't back down from a challenge and know the tactics used by insurance companies to avoid or minimize liability. When you are injured, out of work, and overwhelmed with medical bills and hospital expenses, your choice of legal counsel matters. Our truck accident attorneys in Inglewood are familiar with the laws and regulations imposed on the trucking industry. We will negotiate a fair settlement that adequately reflects your current and anticipated losses.
Although most claims settle outside of court, we are prepared to litigate your claim before a jury if necessary.
Common Causes of 18-Wheeler Accidents
According to the National Highway Transportation Safety Administration (NHTSA), negligent maintenance is a contributing factor in more than 30 percent of commercial truck accidents. When trucking companies cut corners to boost profits, they put all motorists in danger. Many crashes are caused by electrical problems, brake failures, and other preventable issues. Poor hiring practices and driver error are also responsible for big rig accidents throughout Southern California.
Some of the top causes of truck and car accidents include:
Driver fatigue
Failure to check blind spots
Speeding
Driver inattention
Poor road conditions/inclement weather
Negligent maintenance
Equipment malfunction
Failure to obey traffic laws
Improper cargo loading
Driving while under the influence of alcohol or drugs
An Inglewood truck accident attorney from our team can help you on the road to recovery. We are proud to serve clients on a contingency basis, which means there are no upfront costs, and you only pay if a settlement or verdict is secured on your behalf.
Catastrophic Truck Accident Injuries
A fully loaded tractor-trailer can tip the scales at 80,000 pounds. As a result, the force of impact is 20 times greater than that of a standard passenger vehicle. This means most victims suffer serious and debilitating injuries. In addition, the cargo that commercial trucks haul can be extremely dangerous. Flammable gases, toxic chemicals, and heavy materials can exacerbate the injuries and damage sustained—which can include:
Traumatic brain injuries
Head trauma
Broken bones
Crush injuries
Paralysis
Neck and back injuries
Amputation
Spinal cord injury
Whiplash
Organ damage and internal bleeding
Torn ligaments and tendons
Nerve damage
Severe burns
Many of these injuries will require hospitalization and extensive medical care, whether third-degree burns, severed digits or bone fractures. At Salamati Law, we understand the long-range impact of these injuries. Therefore, the sooner you reach out for legal help, the easier it will be for your lawyer to gather evidence and fight for the money damages you deserve.
Steps to Take After a Truck Accident
Follow these steps to protect your rights after an accident with a semi-truck:
Stop and report the accident
Wait for highway patrol or law enforcement to respond and request a copy of the police accident report
Seek medical treatment even if you think your injuries are minor
Exchange information including name, address, phone number, email address, insurance carrier, and license number of all involved parties
Check for witnesses near the scene of the collision and get their contact information
If possible, take photos of the accident scene, including damage to your vehicle
Refrain from giving statements to an insurance adjuster until you have spoken to a truck accident lawyer
Schedule a Free Consultation with an Inglewood Truck Accident Lawyer
If you or a loved one were involved in a truck accident in Inglewood, reach out to Salamati Law for a complimentary case evaluation. We've earned a reputation as one of Southern California's premier personal injury law firms and are prepared to help you.