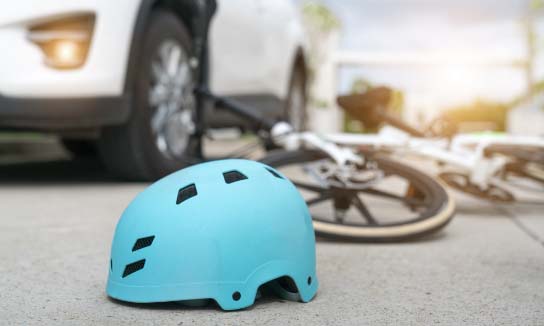 If you were injured in a bicycle accident in Inglewood, you might be entitled to an array of financial compensation. Your injuries could have lasting consequences on your life, but a monetary settlement could make things easier for you as you rebuild your life.
Insurance companies will often make lowball offers to resolve your case for pennies on the dollar. To protect your interests, contact an Inglewood bike accident lawyer at Salamati Law for a free consultation.
Bike accident damages
Your financial recovery will depend on the specific harm you suffer during an accident.
Your attorney will evaluate your case to determine a fair amount. Some of the damages you might be entitled to could include:
Lost wages
Pain and suffering
Disfigurement
Disability
Hospital bills
Diminished future earning power
Mental anguish
Bike repair costs
Tap Here to Call Our Office Now
How bike accidents happen
According to the most recent bike accident statistics, these collisions occur in many ways, including:
Sideswipe accidents. Many bicycle accidents occur when a careless motorist changes lanes without looking and strikes a cyclist traveling next to them. These sideswipe accidents can also happen in dedicated bike lanes.
Dooring. Dooring is a type of accident that primarily involves cyclists. It occurs when the driver opens their door in the path of an oncoming bicycle.
Defective bicycle parts. Some accidents have the potential to occur due to defective bike parts. The same is true for faulty parts on the motor vehicle involved in the crash. In either scenario, it could be possible to hold the manufacturer accountable for any injuries.
Rear-end collisions. Drivers who are distracted or driving too fast often struggle to stop in time.
It is helpful to remember that an Inglewood bike accident attorney can help pursue your case regardless of how the accident occurred. If another party's negligence led to your accident, a lawyer would help you get the compensation you deserve.
The benefits of a free consultation
If you have been injured in a bike crash, your choice of an Inglewood bicycle accident lawyer is an important one. They will assist you with every aspect of your case, from determining your damages to advising you on who is liable.
At Salamati Law, we offer a free consultation to anyone injured in a bicycle accident. In addition, during your case review, you will have the chance to ask any questions you have about your case.
Bicycle Accident Attorney in Inglewood, CA, at Salamati Law
If you were injured in a bike crash, a bicycle accident attorney in Inglewood could represent your best opportunity to secure fair compensation. Your injuries may lead to a monetary award that covers your medical bills, lost wages, and pain and suffering, among other things.
An Inglewood personal injury lawyer will help you get the most out of your bicycle accident case. Our team understands what is at stake, and we will work tirelessly to help you get the compensation you deserve. If you are ready to discuss your options, reach out today for your free consultation.