If you've been in a truck accident, you are fortunate to have survived the crash. However, you may face months or years of rehabilitation, long-term or permanent loss of mobility, skyrocketing medical bills, and the inability to work or care for your family. In addition, it is likely your own vehicle was destroyed.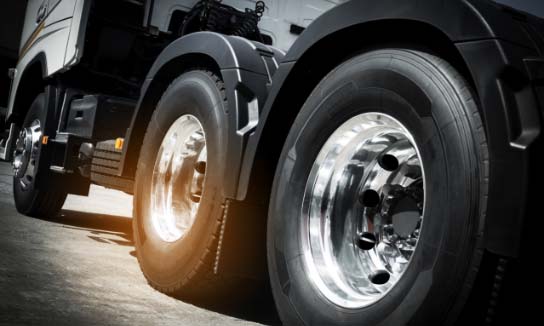 Anyone seriously hurt in a truck accident should obtain legal advice as soon as possible. A truck accident lawyer in El Monte at Salamati Law protects your rights while helping you receive the compensation you deserve for your injuries.
Truck Accident Attorney in El Monte, CA
Truck accident lawyers in El Monte will investigate the accident and determine which entities may prove liable. For instance, depending upon the circumstances, liability may extend beyond the truck driver and trucking company. For example, some truck accidents are the result of mechanical defects. That means the manufacturer, or a repair facility may hold liability. Also, the freight may not have been loaded correctly, causing the truck to jackknife.
Truck Accident Causes
The causes of truck accidents run the gamut. The most common include:
Distracted driving
Driver fatigue
Driving under the influence
Poor driver training
Poor vehicle maintenance
Speeding
Not all of these accidents result from an actual collision with a truck. Some occur because cargo is not secured correctly. It can spill out of the truck onto the roadway, fall onto vehicles, or result in accidents as cars try to avoid the debris. Accidents may also take place because of poor road maintenance or obstructions. In these situations, the jurisdiction in charge of the roadway may be held partly responsible, whether the city, county, or state.
Truck Accident Injuries
Occupants of a smaller vehicle have little protection against an 18-wheeler striking them. Their injuries are often catastrophic.
Common truck accident injuries include:
Back injuries
Broken bones
Burns
Disfigurement
Internal bleeding
Loss of limbs
Spinal cord injuries and paralysis
Traumatic brain injury
If a person succumbs to these injuries, family members may file a wrongful death lawsuit.
Most truck accidents are serious enough to take the victim to the emergency room via ambulance. However, there are also occasions when individuals do not think they are badly injured. Always seek prompt medical attention, even if you do not believe you were hurt.
Many injuries, even serious ones, are not apparent right away. Not going to the hospital as soon as possible has implications for your health and your accident claim.
Truck Accident Damages
Compensation, or damages, for a truck accident may include:
Medical expenses– current and future
Lost wages
Loss of future income
Pain and suffering
Emotional trauma
Loss of consortium
Property damage
An El Monte truck accident attorney knows what fair compensation is based on the individual's injuries. If the insurance company does not agree to a reasonable settlement, we will take the case to court.
Further, the statute of limitations in California for filing a personal injury lawsuit is two years. However, if the accident involved a government vehicle, such as a city garbage truck, the statute of limitations is much shorter. Failing to file within the statute of limitations means the case cannot proceed.
Contact an El Monte Truck Accident Lawyer for a Free Consultation
If you or a loved one were seriously injured in an El Monte truck accident due to another party's negligence or recklessness, you need the services of an experienced El Monte personal injury lawyer at Salamati Law. We handle truck accident cases throughout Southern California.
Call or text us 24/7 or submit our online form and arrange a free, no-obligation consultation. We will review your case and advise you of your options. We work on a contingency basis, so there is no fee unless you receive compensation.