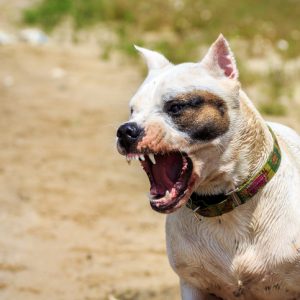 Playing with a dog who suddenly bites is one of the most common causes of child ER visits. Often, the dog is the family pet or a next-door neighbor's animal. Their small stature and strength puts a child at risk of serious injury from a dog bite. As a parent, you feel frightened, helpless, and probably angry about what has happened. Knowing your legal rights and possibilities is an important step toward closure following a child's dog bite injury.
Dog bite statistics
According to the CDC:
Approximately 4.7 million people are bitten by dogs each year, with nearly half of the victims children.
For children, the odds of being bitten are 1 in 3.
Dog bites cause 44,000 facial injuries in the U.S. each year, accounting for 1.5% of all ER visits.
Dogs are most likely to bite children between the ages of 5-9.
Children under six are most likely to be admitted to the emergency room for their injuries.
Three quarters of dog bite injuries in children under 10 are on the face.
77% of the bites came from a family member or a friend's dog.
There are 15-20 dog bite fatalities each year.
18% of dog bites become infected.
The Insurance Information Institute and State Farm report that:
Dog bite injuries accounted for more than one-third of all homeowners insurance claims in 2015.
Dog bites cost insurers over $570 million a year.
Though the number of dog bite claims decreased 7.2% in 2015, the average cost per claim increased 16%.
The average cost per claim was $37,214 – up 94% from 2003 due to increased medical costs and jury awards.
California leads the nation in dog bite claims with 1,684 per year.
Child dog bite injuries
The most severe dog bite injuries involve the head, neck and face, which may require surgical repair of underlying structures such as nerves, muscles, and bone. Management of skin healing and scar prevention can be necessary for months following the incident. Furthermore, dog bites can make children seriously ill if the animal infects them with rabies, capnocytophaga spp, pasteurella, MRSA, and/or tetanus.
After the physical wounds heal, many children are left with emotional damage that can last a lifetime. Dog bites can change the way children view dogs for the rest of their lives. A 2004 study published in the Journal of Pediatrics found that 12 out of 22 children who suffered dog bites showed symptoms of post-traumatic stress disorder two to nine months after the attack.
Who pays when a dog bites a child in California?
The median charge for a dog bite related ER visit is around $300, according to the California Health Department. However, that cost skyrockets to $3,600 for 24-hour observations, and $5,900 or more for hospitalizations. One-third of medical visits are covered by private insurance.
California dog bite statutes
California is a "strict liability" state, meaning that dog owners are held liable for injuries, regardless of the dog's past behavior. Children under five cannot be regarded as negligent, even if they are "provoking" the animal due to their inability to understand cause-and-effect consequences. The amount awarded may be reduced based on the percentage of negligence ascribed to a child over five years of age who was antagonizing the dog prior to injury.
When to call a Los Angeles dog bite attorney
You have up to two years from the time of injury to contact a Los Angeles dog bite attorney. Many people are hesitant to file a lawsuit due to an existing relationship with a friend or family member. Most dog bite lawsuits are handled by homeowners' insurance, rather than out-of-pocket. Often, insurers will automatically pay out up to $1,000 for a child victim's medical bills. However, you will need to pursue a personal injury claim if the medical expenses were higher. You may be awarded up to $7,500 through California Small Claims Court or much more in California Superior Court.
Compensation for a child's dog bite injuries may include:
Past, present and future medical bills
Lost income related to caregiving
Repair or replacement of personal property damaged in the attack
Compensation for permanent disability and disfigurement
Compensation for emotional distress
It is very unusual for dogs to be put down following a bite injury. However, the animal may be placed on local law enforcement lists of "potentially dangerous dogs." To protect yourself, it is not recommended that you discuss your child's injuries or medical treatments with anyone except an experienced personal injury attorney. The Salamati Firm has a proven track record of substantial recoveries for dog bite victims. We recently obtained $300,000 on behalf of a child who was permanently disfigured in a Los Angeles dog attack. Contact us for a free case evaluation.
Additional child dog bite injury resources: