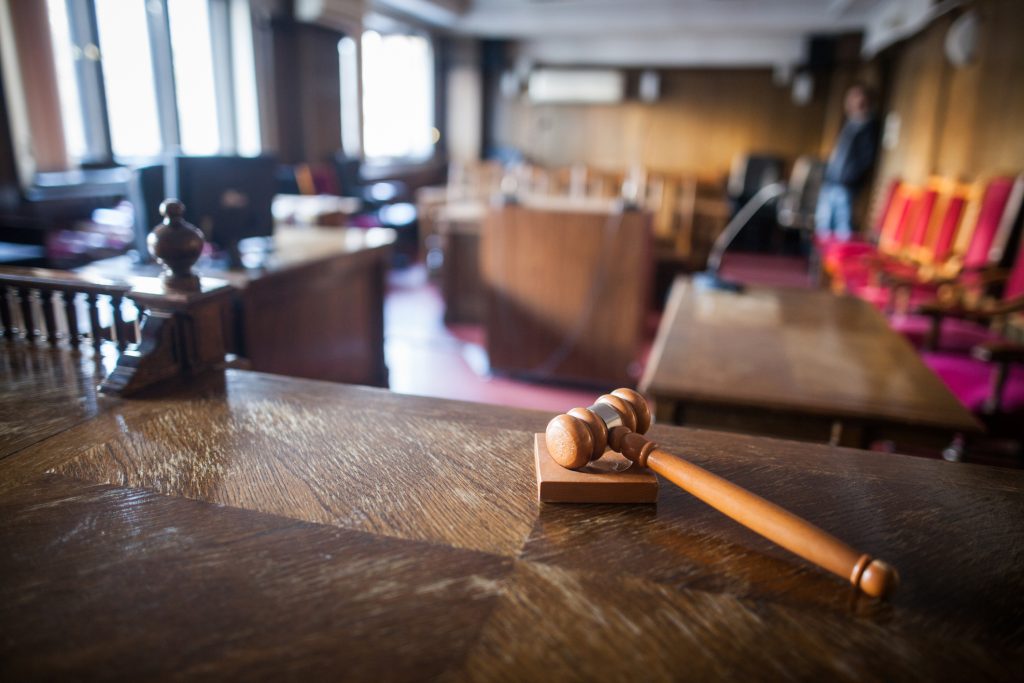 People in Culver City enjoy driving or biking to the Baldwin Hills Scenic Overlook, taking a tour of the Sony Pictures Studio, or watching a movie at the Kirk Douglas Theatre. Unfortunately, there is a certain element of risk any time you leave your home. When other people fail to act in a reasonably safe manner, you may suffer serious injuries as a result. If you are hurt due to another person's negligence, you may have grounds to file a personal injury lawsuit. Contact us at Salamati Law for a free consultation if this has happened to you.
Common Injuries Resulting from Personal Injury Accidents
The injuries sustained in personal injury accidents can be severe or even fatal. Here are some common examples:
Broken or fractured bones suffered in a slip and fall accident
Permanent disfigurement or scarring from an animal attack
Back, neck, or spinal cord injuries sustained in a motorcycle crash
Severe cuts or lacerations incurred in a construction accident
Head injuries such as Traumatic Brain Injury (TBI) suffered in a bus accident caused by defective brakes
Organ damage caused by a bicycle accident
Amputations sustained in a truck crash
Partial or full paralysis incurred in a pedestrian accident
Death resulting from a surgical error or physician's misdiagnosis
If a family member's injuries were fatal, contact us to speak with a wrongful death lawyer.
Types of Damages You May Pursue in a Personal Injury Lawsuit
If you are injured in a personal injury accident, you may be able to recover financial compensation through the legal system. There are several different types of damages that you may pursue with a personal injury lawyer in Culver City, including the following:
All medical bills, such as emergency room visits, hospital stays, surgeries and procedures, imaging and x-rays, doctors' appointments, prescription medications, assistive devices, physical therapy, psychological therapy, home remodels necessitated by a newfound disability, and in-home care.
Lost wages, which includes income, benefits, retirement contributions, vacation time, sick leave, and more.
Loss of earning capacity, which helps bridge the gap between the salary you would have continued to make and what you will actually earn now that you have incurred physical or emotional injuries.
Pain and suffering
Loss of companionship and loss of consortium
You Can Still Win Even if You Were Partially At-Fault
An experienced slip and fall lawyer is frequently asked– can you still recover financial compensation even if you were partially responsible for the accident? First, California is a pure comparative negligence state. Therefore, as long as you were less than 100 percent responsible for the accident, you can still receive financial compensation. The amount of damages will be reduced by the proportion of your responsibility for the accident.
For example, if you suffered $1.5 million in damages and were found to have been 50 percent responsible for the accident, you would still end up with $750,000. Contact a Culver City personal injury attorney if you have questions about pure comparative negligence.
A Crucial First Step You Can Take Following Your Accident
In the aftermath of a serious accident, it's essential to understand the following:
Your legal rights
The strengths and weaknesses of your case
Legal deadlines
The approximate financial value of your claim
These cases are often complex. With that in mind, our lawyers at Salamati Law strongly recommend that you consult with an experienced personal injury attorney in Culver City, CA, as soon as possible.
Contact Us at Salamati Law for a Free Consultation
Since 1995, we have been fighting to secure maximum financial compensation for our valued clients. One client, a motorcyclist, was injured in a crash with a car. Fortunately, we were able to net a $2 million settlement in his case.
If you have been injured in an accident caused by another person or entity here in Culver City, call Salamati Law today to book a complimentary consultation. We will never send you a bill unless you win your case.