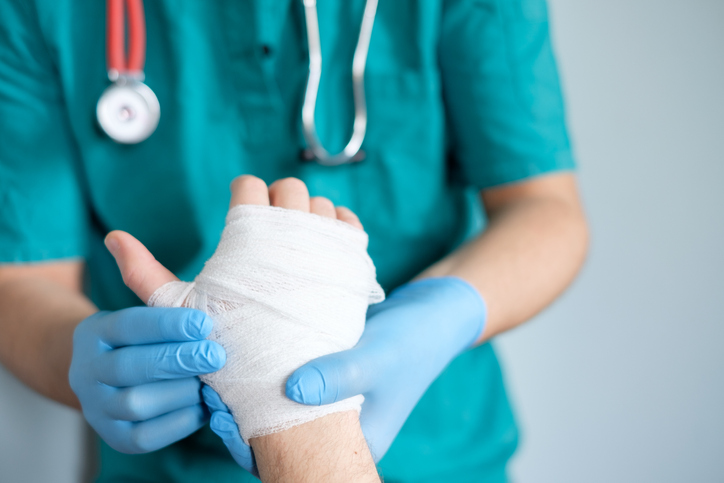 There are times when accidental injuries are entirely unavoidable. However, there are also times when the injuries you sustained could have been avoided had it not been for the negligence of another individual. If the former is true, a personal injury lawyer from our firm could help you seek justice.
You have the right to seek financial compensation when negligence or recklessness is to blame. Let a Cerritos personal injury attorney from Salamati Law help you fight for the financial recovery that you deserve.
Types of cases for a personal injury lawyer in Cerritos, CA
When you work with a Cerritos personal injury lawyer, they could represent you in a wide variety of cases, including:
Car accidents. They are one of the most common types of civil lawsuits. These accidents routinely result in serious injuries for all parties involved. They can involve legal action against the other driver, their employer, the manufacturer of the vehicles, or even the government.
Slip and fall accidents. Falls happen every day. Unfortunately, many falls in Cerrito occur due to the property owner's negligence. A slip and fall lawyer could help you hold them accountable for your injuries.
Medical errors. Medical mistakes can alter your life in an instant. When a doctor injures you while not adhering to a basic standard of care, you could be entitled to compensation. Some common causes of medical errors include misdiagnosis, surgical errors, or birth injuries.
Defective products. Dangerous or defective products can cause injuries. These products could be intended for industrial use, but home products can also be hazardous. Some objects that are often defective include medications, motor vehicles, and children's toys.
Truck accidents. Commercial trucks are one of the major causes of serious injuries. These enormous vehicles can cause devastating injuries when they collide with passenger cars. Speak with a personal injury attorney in Cerritos as soon as possible.
How much is an injury case worth?
Of course, a personal injury lawyer in Cerritos cannot promise your case will turn out the way you want or guarantee a minimum amount of compensation. However, they could give you an idea of what to expect should you ultimately settle your claim. The first step is to understand the types of damages available to you. Some common examples include:
Lost wages
Medical bills
Mental anguish
Pain and suffering
Emotional distress
Property damage
Diminished future earning power
Disfigurement
Personal injury attorney in Cerritos, CA
Whether pursuing a personal injury or wrongful death case, you deserve aggressive legal counsel that is not afraid to fight for you. Your case is important, and it deserves an attorney that will treat it as a priority.
At Salamati Law, we understand what is at stake. Our team is prepared to leverage our skills and experience to help you get the outcome you deserve. If you are prepared to move forward with your personal injury case, call Salamati Law as soon as possible to schedule your free consultation.