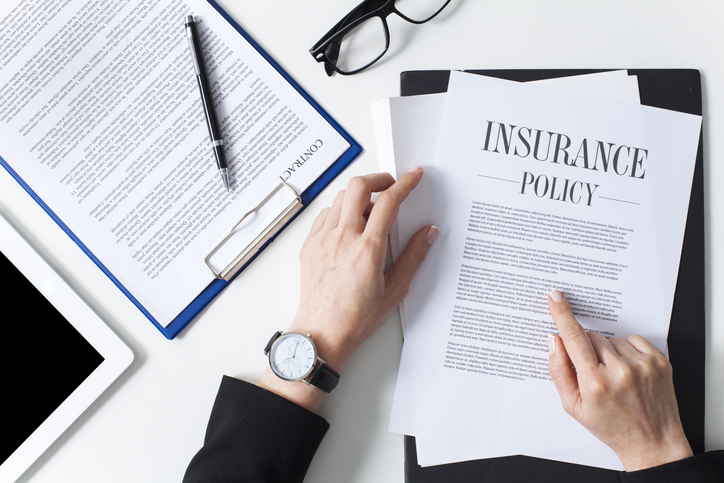 These are incredibly difficult times for California's brick-and-mortar retailers. When shelter-in-place orders went into effect in response to the COVID-19 pandemic, many retailers who were not deemed "essential" were forced to close their doors indefinitely. While some businesses were able to offer online purchasing or curbside delivery service, many others could not adapt – for practical or financial reasons.
Popular tourist destinations in Los Angeles have been especially hit hard, as many establishments rely on vacationers for a substantial portion of their sales. The complete drop in tourism and temporary closures caused by the coronavirus outbreak means that both small retail shop owners and large retail chains are turning to their commercial property insurance policies for protection.
Economic losses from the COVID 19 Pandemic
When retailers are forced to shut their doors, their economic losses go beyond stale inventory and lost sales. There are utility bills to be paid, payroll to be met, and rent or mortgage payments that cannot be ignored.
It is not surprising that the first wave of business interruption insurance claims was quickly denied – and done so without proper investigation. Now more than ever, it's absolutely vital that retail establishments review the provisions and language of their policies, specifically with regard to contingent business interruption insurance and/or civil authority coverage.
Both of these coverages should, in theory, reduce the economic burdens caused by the COVID-19 crisis.
Retailers turning to Business Interruption Insurance
Business interruption insurance is a common supplement to a property insurance policy, which covers losses caused (either directly or indirectly) by specified perils. Causes of loss that are not outlined in the policy are normally not covered. Business interruption coverage is generally triggered in cases where you have physical property loss or damage that causes the interruption – for example, flooding or fire damage.
Insurers are now claiming that retailers were not 'physically affected' by the coronavirus quarantine orders, or that since no physical damage occurred, the benefits aren't triggered. Policyholders should bear in mind that past rulings, or case law, suggest that coronavirus contamination or a property's inability to be inhabited may constitute physical loss activating coverage for business interruption losses.
The presence of an infected person or an infectious illness can render a retail store uninhabitable, and once this is demonstrated, retailers may be able to collect on their insurance claim.
Civil Authority Coverage
California retailers that have civil authority coverage and were ordered to close their doors may be able to secure compensation for their losses. Civil authority coverage protects against business interruption losses when a state or federal government authority prohibits or hinders access to the policyholder's business location. Depending on the policy's language, civil authority coverage may stipulate that access restriction stems from physical loss.
Contingent Business Interruption Coverage
Contingent business interruption insurance may offer another safeguard against COVID-19 losses. This protects your retail business from disruptions that affect your overall supply chain. If you have lost substantial income and are unable to stay afloat after a key partner, supplier, or customer base has problems, this coverage pays for ongoing costs while you search for remedies.
Litigation over pandemic related BI loss claims
The cost of covering Business Interruption claims in the wake of the pandemic will cost insurers billions of dollars. But will insurers pay benefits for COVID-19-related business interruption, or continue with generic denials?
According to the Commissioner for the California Department of Insurance, this will ultimately be decided by our courts and judicial branches. Although the Commissioner acknowledges the 'real and alarming losses' faced by business owners throughout the state, he concedes that the answer will lie in the specifics of each policyholder's contract.
COVID 19 Business Interruption Insurance Claims for Retailers
If you own a retail establishment whose business interruption claim was denied, you are encouraged to file a request for assistance with the California Department of Insurance. Your next step is to consult with a Los Angeles business interruption insurance lawyer who can protect your rights.
Reach out to Salamati Law for a free case review today. Our team is proud to assist CA retail and business owners to seek the payments they deserve under the business interruption insurance policies.
Additional Resources: