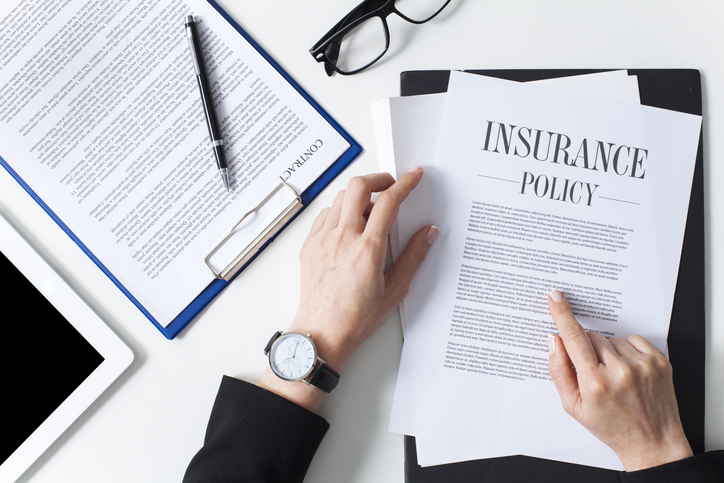 The coronavirus pandemic is an unprecedented economic event, and thousands of small businesses throughout California have taken a devastating hit. Despite the dire ramifications of this large-scale catastrophe, many of the state's top insurance companies are not paying business interruption claims related to COVID-19. In fact, insurers were quick to declare a lack of coverage even before the first claim was filed.
Policyholders deserve all of the benefits and services they are due under the terms of their contract, and when insurers fail to comply, it's time to seek legal counsel from Salamati Law.
The COVID-19 crisis has ushered in an era of uncertainty for California businesses that have no real timeline of when – or how—their doors can re-open. During stressful times like these, it's reassuring to know there are resources and funding available to help small and medium-sized businesses impacted by COVID-19.
Tax Relief
Small and medium-sized businesses in California struggling amidst the COVID-19 outbreak can take advantage of the following tax breaks:
3-month extension on all businesses filing a tax return for less than $1 million
Business taxpayers with less than $5 million in taxable annual sales can have a 12-month, interest-free, payment plan for up to $50,000 of sales and use tax liability only
Loans:
U.S. Small Business Administration's Paycheck Protection Program (PPP): Small businesses with fewer than 500 employees or individuals who operate as an independent contractor/sole proprietor may be eligible for loan forgiveness (up to 8 weeks) of payroll based on employee retention and salary levels. Loans can be put toward rent, mortgage interest, utilities, and payroll. Application deadline: June 30, 2020
California IBANK Disaster Relief Loan Guarantee: Small businesses located in California with 1-750 employees that have been negatively impacted or experienced disruption by COVID-19and qualifying non-profits can use the loan proceeds toward business continuance or economic disaster relief.
SBA Express Bridge Loans: Small businesses that have a current business relationship with a Small Business Administration Express Lender can apply for a $25,000 loan with a quick turnaround.
The Small Business Emergency Microloan Program was recently launched by the City of Los Angeles. Loans amounts range from $5,000 -$20,000, with terms from 18 months to 5 years. Eligible businesses must be established in the City of L.A. with 100 or fewer employees and be for-profit and tax-exempt.
Grants
Hello ALICE: COVID-19 Business Emergency Grant
Hello Alice is offering $10,000 business emergency grants to small business owners affected by COVID-19. In addition to immediate funds, grant recipients will benefit from continuing guidance from the Hello Alice community.
LISC Small Business Grant
LISC is offering grants of up to $10,000 to support small enterprises and business affected the coronavirus pandemic, particularly those in underserved communities. Applications are due by May 14, and will be evaluated based on particularly challenged businesses that lack access to flexible capital.
Salesforce Care Small Business Grants
For profit-companies with a yearly revenue between $250,000 and $2 million and have fewer than 50 employees may qualify for a $10,000 grant to help overcome financial burdens associated with COVID-19. Eligible candidates must have been in business for 2 years as of March 2020.
Facebook Grants
Facebook has earmarked $100 million in cash and ad credits for small businesses that have been affected by the coronavirus outbreak.
GoFundMe Small Business Relief Grants
GoFundMe is offering donation-matching micro-grants of up to $500 for independently owned and operated small businesses hurt by the COVID-19 pandemic.
Representing business owners in Southern California
As a policyholder, you have rights. If you run into problems or need expert legal advice, contact Salamati Law for a free consultation with a Los Angeles business interruption insurance lawyer. Local businesses are the very backbone of our communities, but they are facing unprecedented challenges, especially in the hospitality, retail, and personal service sectors. Moving forward, it's important to remain flexible, get creative, and track your losses.
Additional Resources: