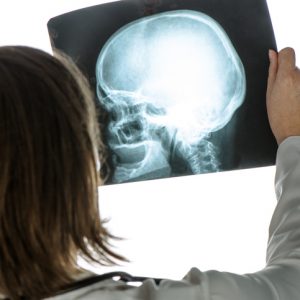 Some of the most heartbreaking injuries are those that are invisible to the outside world. A traumatic brain injury (TBI) can cause limitations including physical and emotional disabilities, inability to work, and even inability to care for oneself. Sufferers of TBI and the loved ones who care for them are often desperate for signs that the damage can be repaired. Researchers have been exploring options for reversing traumatic brain damage but there are many variables that affect success.
Factors affecting TBI recovery
Brain injuries range from seemingly mild concussions to serious diffuse axonal injuries, and the section of the brain impacted can affect the impairment suffered as well as hopes of recovery. Another key determinant is the age of the TBI victim.
Treating a TBI early improves the likelihood of recovery by reducing damage. When a severe TBI is suspected, interventions such as cooling therapies, administration of oxygen, providing medications, and even removing part of the skull may prevent further physical damage by slowing the swelling. It is crucial to monitor even seemingly mild TBIs because these interventions are sometimes necessary upon follow-up.
Once brain cells are damaged, they cannot be repaired but new connections can be made. Other parts of the brain can also learn the lost functions that had been performed by the damaged areas. For this reason, physical, cognitive, and other therapies play important parts in TBI management. Greater progress is often seen in younger patients, who have increased ability to regenerate synapses, restoring some lost function.
Researchers have breakthrough reversing brain damage
Recovery from a TBI can be a long-term process, in many cases requiring a lifetime of rehabilitation. The outlook is not always known immediately after the injury, or even for years after. However, researchers are looking for ways to reverse the damage with the use of hyperbaric oxygen treatments in an attempt to promote regrowth in the areas of damaged brain cells.
In July 2017, researchers from LSU Health New Orleans and the University of North Dakota made headlines when they successfully began the reversal of brain damage in a toddler who nearly drowned in a pool. After being hospitalized in a critical care unit for 48 days, the two-year-old girl was not expected to ever walk or talk again. However, after a series of twice-daily oxygen treatments as well as physical therapy, the little girl regained nearly normal function and shows only mild evidence of trauma to her brain.
The 2017 case is encouraging but some researchers have suggested it was not the oxygen treatments themselves but the child's young age and/or therapies she underwent that led to her dramatic improvement.
Recovering from TBI in Southern California
For those who suffer from a TBI and those who care for them, the rehabilitation process can be a long road involving lost wages, expensive therapies and medications, and even daily help for personal care. A California traumatic brain injury lawyer can help. Los Angeles personal injury attorney Sean Salamati fights for full and fair compensation for those across CA who suffer a brain injury because of someone else's negligence. Call today to schedule a free confidential consultation.
Additional TBI recovery resources:
Johns Hopkins Medicine, Traumatic Brain Injury, https://www.hopkinsmedicine.org/healthlibrary/conditions/physical_medicine_and_rehabilitation/acquired_brain_injury_85,P01145
Science Alert, Scientists Have Reversed Brain Damage in a 2-Year-Old Girl Who Drowned in a Swimming Pool, https://www.sciencealert.com/scientists-have-reversed-brain-damage-in-a-2-year-old-girl-who-drowned-in-a-swimming-pool