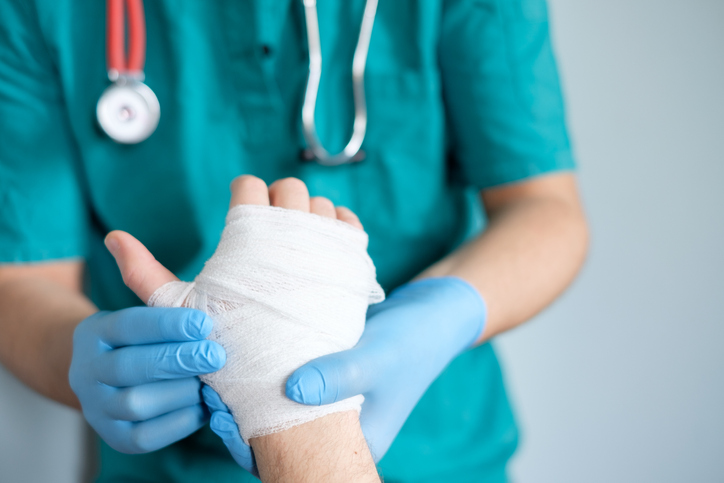 Injuries occur every day in Bellflower. Like everywhere else, they are unexpected and occur in busy shopping malls, outdoor markets, or grocery stores, but also running a quick errand at night. Some are unavoidable, but many are caused by the negligence of a third party. If you've been hurt through no fault of your own, you might be entitled to financial compensation. Contact a Bellflower personal injury attorney for a free consultation at Salamati Law. And if the injuries of a loved one have proved fatal, we are prepared to guide you through a wrongful death lawsuit.
Types of personal injury cases we handle
We serve as tireless advocates for the injured, including but not limited to the following:
Truck accidents. Collisions with large commercial trucks are often devastating. When these accidents result in severe injuries, a skilled personal injury lawyer will be there to help.
Car accidents. Car accidents routinely lead to personal injury cases. The impact usually causes devastating injuries and requires costly medical care.
Slip and fall accidents. Slips, trips, and falls can cause serious injuries. This is especially true when a person lands on their head or neck after a fall. A slip-and-fall lawyer will help you seek compensation for your injuries.
Defective products. Defective products, including kitchen utensils, toys, or even beauty products, can cause severe injuries and lead to a claim against the manufacturer.
Different options for resolving your case
Your personal injury lawyer in Bellflower has different options when it comes to resolving your case in a favorable way. The first option is negotiating a settlement for fair compensation, and the second is to take the case to trial.
Settling a personal injury case is standard. In fact, very few cases will ultimately go to trial. Settlements might be likely, but that does not mean a fair offer is easy to come by. In many cases, insurance companies will push lowball offers in the hopes that they can resolve a case for pennies on the dollar.
We understand insurance companies' strategies, and we are prepared to fight for every dollar you deserve. The process starts with carefully reviewing the terms of a settlement offer to determine if it is adequate. Often, it is possible to negotiate with insurance companies to increase their offer.
On the other hand, a settlement might not be possible. Going in front of a jury of your peers may be the only way for you to recover damages. If you win at trial, the court will issue a judgment in your favor.
Common injuries that result in compensation
The following have the potential to lead to a personal injury lawsuit.
Broken arms and legs
Cuts, bruises, and lacerations
Internal bleeding
Burns
Amputation
Traumatic brain injuries
Paralysis
Spinal cord injuries
Sprains and strains
As noted above, if you are recovering from one of these injuries, you might be entitled to a monetary award– if you have the support of a personal injury attorney in Bellflower.
Contact a personal injury attorney in Bellflower, CA
If you were injured in Bellflower through no fault of your own, it is vital that you seek legal counsel right away. Salamati Law is here to help you seek justice so you can focus on healing and rebuilding your life. Reach out to a personal injury attorney in Bellflower, CA, for a free consultation.